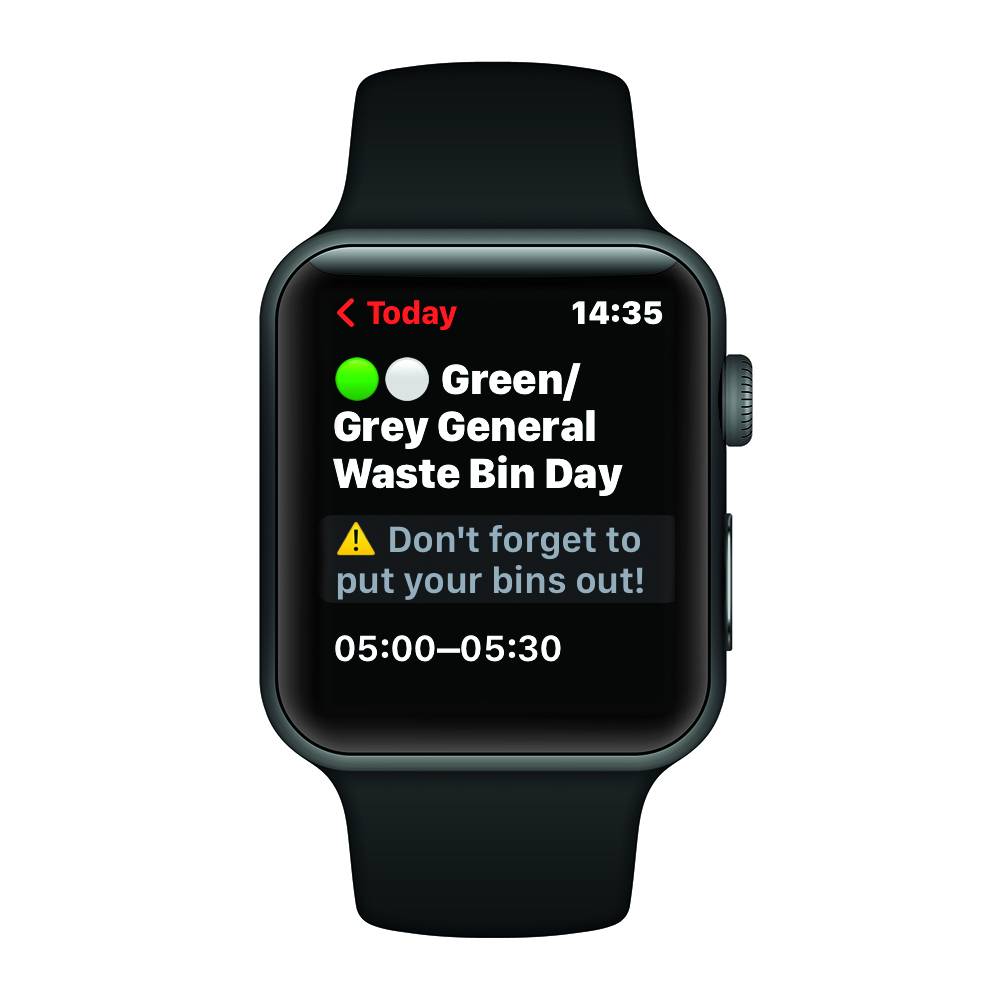 We know how frustrating it can be when you settle down for the evening and forget that you haven't put your bins out.
We have all been there, we drop our cup of tea, throw on our slippers and run to put our bins out. It is not fun, especially on a cold dreary evening.
That's why we have partnered with ECAL, who are digital calendar specialists.
ECAL's clients include the Barclay Premier League, Booking.com, NBC and now Harrow Council.
We have created digital calendars for every household in Harrow.
This means that once you enter your address on our bins page, you have the option to download your full year's bin day calendar onto a device of your choice.
Benefits of our digital bin calendar:
Reminders the evening before your bin day
Notifications direct to your smart devices (even your Apple Watch!)
Live updates if there are any changes to your collections
No need to visit our website to enter your address
How can I add my bin days to my phone?
To get started you can download your bin days to your phone by following these easy steps:
Enter your address on our Bins, Waste and Recycling page

Select the button to "add your bin days to your phone"

Select one or both of the schedules you want to add to your calendar. One schedule is your Household waste, the other schedule is your Garden waste (if you have an active plan)

Select the device you want to add the calendar to and follow the final steps on screen.
What happens after I download my bin days?
Once you choose to send your bin days to your phone, you will receive an alert between 5pm and 6pm the day before your bin day.
You will be notified of both the bin collection day and the bin types that are being collected.
If you also have an Apple Watch you will receive a reminder on there too about which bin to put out the following day.
A sustainable and greener service
We spend quite a bit per year printing bin collection calendars which are hand-delivered to every household in the borough in the winter months.
That is a lot of paper and many hours of dedicated to delivering the calendars to every house in the borough.
Our digital calendars not only help to reduce the amount of printing we do, but helps to ensure that we bring you the most up to date and accurate information possible about your bin service.
If your bin days change due to Bank Holidays, your digital calendar on your device will update too which is of course not possible on our paper calendars.
Compatible devices
The current list of compatible devices include:
iPhones and Apple Watches
iPads and Android tablets
Android Phones
Google devices
any device running Microsoft Outlook
Support and common questions
For common questions and advice about your calendar, you can visit ECAL's support page.
If your bin days are incorrect please let us know by completing our feedback form below.
Please note that we will not be able to give guidance about missed bin collections via this channel.
How to report a missed bin
You can report a missed bin online if:
it is after 5pm on your usual bin collection day and
it is no later than 48 hours since your usual collection day.