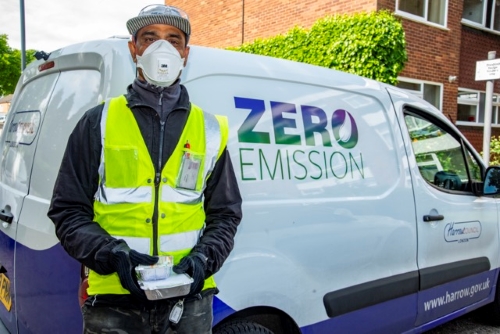 Why tackling climate change is vital
Burning coal, gas and oil (together known as fossil fuels) is increasing the concentration of carbon dioxide in the earth's atmosphere, causing a global temperature rise and significant disruption to our climate.
The most immediate consequences of this are extreme weather events – including record-breaking heatwaves and flooding.
Climate change has the potential to destabilise the earth's natural systems that we rely on to live and poses a serious threat to all societies around the world.
We may be able to minimise its impact if we make substantial changes to our energy use and lifestyles during this decade.
You can find out more about Climate Change in the BBC's Really Simple Guide.
The council's strategy
While governments and industries can make the largest contributions, councils also have a role to play. As a large employer and provider of local services, we can make changes to how we work that will reduce the production of carbon dioxide.
We're also committed to helping our residents understand the impact of their choices and help them to switch to less polluting alternatives – for instance, by supporting the switchover to electric vehicles.
As an organisation and a borough we have committed to work towards becoming carbon neutral by 2030.
We've established the following framework around which the council, our partners and residents can take action to reduce the climate impact of everything that happens in our borough.
See the council's Climate and Nature Strategy, 2023-30.
1. Clean energy used efficiently
how we can heat and power our homes and buildings in low-carbon ways
2. Green mobility
how we can reduce our reliance on fossil fuel vehicles
3. A waste-free economy
how we can minimise waste and grow a sustainable and circular economy
4. Healthy places for us and nature
how we can make space for nature in our borough and build a healthy and resilient local environment
Greenhouse Gas Emissions
The council is required to publish its total greenhouse gas emissions in an annual GHG Report to enable local residents to monitor its progress in reducing the its emissions.
To find out more download the Greenhouse Gas Emissions Report 2021/22.