Below is a range of online resources which you can use to entertain yourself or your family while our libraries are closed.
You will be able to find resource to help with homework, eBooks, newspapers and magazines and keeping yourself well.
The Silly Squad Summer Reading Challenge 2020 has launched!
To take part and for more information visit the Summer Reading Challenge page - it's great fun with loads of activities and special rewards to unlock along the way...


Recommendations


Recommended reads: check out our current recommended reads.


BBC goodfood have a huge collection of healthy recipes – just what we need for the summer.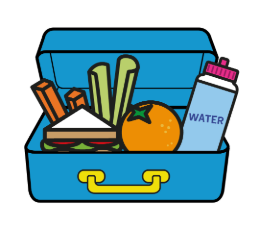 Change 4 Life have loads of easy to prepare ideas for healthier lunchbox recipes, along with tips, activities and food facts to share with your children.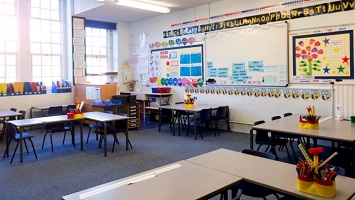 Running out of ideas for educational resources while you are home schooling?

GoodToKnow share their best free educational resources and tips for home schooling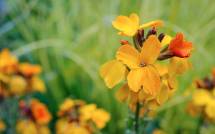 Gardener's World share their tips for July, advice and inspiration, masterclasses, virtual garden tours, for beginners to experts.

We all have periods of good and bad mental health and it is an issue that people are becoming more confident talking about. Have a look at the information from MIND on how to improve your wellbeing.
Perhaps check out the advice on coronavirus and your wellbeing
Managing feelings about lockdown easing is important. There can be a confusing mix of emotions from feeling relieved or excited when lockdown is eased, but also acknowledging you may feel less positive about the changes.



Headstone Manor and Museum are sharing aspects of their V-E Day in Harrow exhibition, titled 'Peace at Last: Victory Days in Harrow'. This is an online exhibition. The main exhibition will be held at Headstone Manor & Museum on 21 July 2020. This date will be reviewed in line with Government guidelines.
See more at https://headstonemanor.org/



Check the library social media accounts for more activities.
Reading

Adults
We have a range of resources that will give access to over 35,000 eBooks and 20,000 eAudiobooks so whether you want to download a book to read on a tablet or computer, or listen to an audiobook there is something for everyone.
We have three main suppliers who all have different offers – check them out to see if you can find any of your favourite authors. All are available on multiple platforms.
Overdrive (Libby App)
Available online or via the Libby App
1000s of titles both fiction and non-fiction as well as comics and graphic novels.
Big Library Read – Overdrive also facilitate the Big Library Read, a worldwide digital book club. If you are a member of a book club or reading group and missing group meetings the current Big Library Read is 'Funny You Don't Look Autistic: A Comedian's Guide to Life On The Perspective' by Michael McCreary. The program is running between 23rd March – 13th April. You can also access previous BLR titles.
RB Digital
Available online or via the RB Digital App
Over 18,000 eAudiobooks available. All have simultaneous use so there is no need to wait if another customer has downloaded a copy.
In additional RB Digital provide access to eBooks, Digital Magazines, and Comics.
Also available are a range of Pimsleur language courses so now might be the time to learn a new language.
Finally there are three modules for entertainment and self-development:
• The Great Courses – a wide range available including languages, lifelong learning, personal enrichment.
• IndieFlix – a streaming movie service free for library members with award winning films, classic tv, box office hits
• Qello – the world's largest collection of music concerts and documentaries
Borrowbox
Available online or via the App
Again a large selection of both eBooks and eAudiobooks available

Newspapers and magazines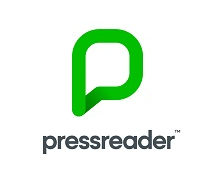 PressReader gives you unlimited access to 1000s of digital newspapers and magazines from around the world, so you can stay connected to the stories you love.

Key features:
Access UK and World newspapers and periodicals in up to 65 languages
Full Content in their original language - read publications just as they appear in print
Translate articles in up to 17 languages
The audio feature lets you listen to articles while you're on the go
Discover new titles by category, country or language preference
Comment on articles and participate in the ongoing discussion
Share stories by email, Facebook and Twitter
Create alerts on topics you care about
Available on multiple platforms
Children
Stay safe online – to help keep children safe online have a look at Jeanne Willis's cautionary tale, Chicken Clicking
Here is another version with some helpful commentary from the storyteller
We have online resources that provide access to children's eBooks and eAudio books as well as a range of digital comics:
Love comics? Try them below:
Comics from Overdrive
Comics from RB Digital
Young adults
Books and audio books to download – we have a wide range of fiction and non-fiction, young people's issues and self-help. Try them out:
Love comics or graphic novels? Try them below:
Comics from Overdrive
Graphic novels from Overdrive

Homework help and studying


Britannica is available online free with your library membership:
Junior Encyclopaedia ages 5 – 11
BBC Bitesize – wide range of help for learning and revision, support and careers advice
Primary – age 3 – 11
Bitesize daily lessons – you can now access daily lessons from BBC Bitesize. Hosted by a range of celebrity supply teachers. David Attenborough will be giving geography lessons, science from Professor Brian Cox, learn Spanish with Sergio Aguero.
Ziptales – a fun resource that uses stories, quizzes and games to make reading a pleasure for children. Content is provided for:
Preschool
Keystage 1
Keystage 2
Britannica Student ages 11 - 18

11+ practice papers – here are just some free online practice papers to help your child prepare for their 11+ paper

SATs-Papers
11 Plus Guide
CGP Books
Science and Technology
Scratch – With Scratch, you can program your own interactive stories, games, and animations — and share your creations with others in the online community.
Scratch helps young people learn to think creatively, reason systematically, and work collaboratively — essential skills for life in the 21st century. Scratch is a project of the Lifelong Kindergarten Group at the MIT Media Lab. It is provided free of charge.
Tinkercad – free app for 3D designs, electronics and coding including Minecraft modeller.
Science Museum – has a range of free learning games.
British Science Week has activity packs to download for early years, primary school and secondary school children around the theme of "Diverse Planet"
James Dyson Foundation – 44 engineering challenges for children. Are you ready for the challenge?
Maths and Numbers
Sumdog gives personalised Maths practise for children aged 6-14 through games. There are 2 access levels, free and membership. Free access gives you 6 different games for children to use.
The Maths Factor – created by Carol Vorderman for ages 4 – 7 years provided free while schools remain closed.
Corbett Maths – 5-a-day exercises, worksheets and videos for GCSE
Corbett Maths Primary – includes quizzes, 5-a-day exercises and answers
Geography
National Geographic Kids has fun learning games including quizzes, puzzles and word scrambles.
Learning at Home
Scholastic (Kids Book Club) Have launched their learn at home website. Although some of the content is US centric there's an excellent range of information. For guidance, the grades translate as follows:
• PreK and K Nursery: Reception – Year 1
• Grades 1 and 2: Year 2 and 3.
• Grades 3-5: Year 3-5
Twinkl are offering a month's free access to their premium site, with worksheets, activities and crafts for pre-school and primary aged children. The site provides teacher created educational resources including lesson planning and assessments, online educational games, augmented reality.
Check out their dedicated Coronavirus school closure home learning support page.
Classroom Secrets – offering a range of free home learning packs to download
Phonics Play – have made their resources free of charge to access while schools remain closed. Includes free downloadable resources
Oxford Owl – are offering a range of activities for years 1 – 6 plus free books, author videos and storytelling sessions.
Resources for families and children




Storybooks and games online
The BookTrust – family fun activities, quizzes, competitions with daily updates.
Interactive books huge range of titles to read online or watch while singing, storytime videos and a range of fun kid's games.
National Shelf Service – discover your next great read. The National Shelf Service is a new daily YouTube broadcast featuring book recommendations from professional librarians. Launched by CILIP and the Youth Libraries Group and supported by Nielsen Book, OverDrive, RB Digital, Bolinda and Libraries Connected, the daily videos will focus on helping children and families discover new, diverse reading experiences. The broadcast will run Monday to Friday at 11.00am each day.
Staring Into Space – creative activities for children. Staring into Space is a brilliant collection of six resources by Lauren Child and Josey Scullard, inspired by some of their favourite children's books.
World Book Day – storycraft videos. Authors give writing advice, plus quizzes and other resources.
Storyline Online – US based site with a large selection of storytime videos
Scott's Story Time – join Scott Magoon for a weekly storytime with craft materials to download.
Elevenses with David Walliams – every day at 11.00 you can listen to one of David Walliams' Worlds Worst Children stories
Words For Life – wide range of activities, things to do together, books and recommended reads
Baby – 3
Age 3 – 5
Age 5 – 7
Age 7 – 11
The British Library Discovering Children's Books – a new online resource, creative activities, interviews, history of classic children's literature.
The Poetry Archive – Michael Rosen has an amazing website of him reading and performing his poems, plus more resources.
Roald Dahl – official Roald Dahl website. Stories, quizzes, help with homework.
Shakespeare Week – The Shakespeare Week website has lots of themed activities in their Kidszone and a printable booklet to track what children have been doing.
The BBC has a wide range of resources – try these for starters:
CBBC
CBeebies
Bitesize
BBC 500 Words story competition. Write your own with tips, but also read the past winners' stories.
Authors and Illustrators Online – there are numerous authors and illustrators sharing their work online.
Publishers
Here are just a selection of publishers who provide access to books online as well as web pages and resources for children:
Nosy Crow
Puffin Schools
Penguin
Peters
Scholastic
Scottish Book Trust – has an extensive archive of author events as well as learning resources
Things to do
Virtual London Zoo – London Zoo are bringing the zoo to your home. Updated regularly but check out the Easter treats for the meerkats while it is still available. It didn't take long for them to find their treats!
The British Museum – has a range of galleries online, a virtual tour of Prints and Drawings, and Oceana and school resources for ages 3 – 18
The Science Museum – has games and apps, activities to do from home, or just explore the collection
Natural History Museum – find answers to your big nature questions.
The Great Indoors – ideas and activities to inspire young minds at home from The Scouts.
Virtual Kew – Kew Gardens are blooming. Roam the gardens from the comfort of your own home.
Origami – from walruses to foxes, butterflies to rabbits, tulips to sunflowers, there is something for everyone at different levels.
Culture and activities




The Stage – following the closure of UK theatres many producers and companies are making their work available to watch online. The Stage are providing a regularly updated list of what is currently available.
National Theatre At Home – world-class theatre online while the National Theatre is closed. Starting 2nd April 2020 The National Theatre will stream a production every Thursday free of charge.
Royal Opera House – is launching a free programme of operas, ballets, masterclasses and more.
English National Ballet - check out the range of videos available on their YouTube channel
Culture Whisper – have provided a list of online streaming theatre initiatives which will be regularly updated. Check out:
The Show Must Go Online – live streamed performed readings of The Complete Works Of Shakespeare
Wind In The Willows – Julian Fellowes 2017 production of The Wind In The Willows is available to stream free.
National Gallery London – take the virtual tours and explore some of the key works in the collection
The British Museum – has a range of galleries online, a virtual tour of Prints and Drawings, and Oceana and school resources for ages 3 – 18
The Science Museum – has games and apps, activities to do from home, or just explore the collection
Natural History Museum – find answers to your big nature questions.
National Galleries Scotland – explore the collection online
Virtual Museum Tours – a list of 12 museums around the world that offer virtual tours
NASA – virtual tours
David Hockney – has shared a collection of new works from his garden in Normandy.
National Garden Scheme – if you are in need of escape and longing for some open spaces spend some time on some virtual garden visits courtesy of the NGS. Join Alan Titchmarsh in his Hampshire garden, visit Hever Castle, or perhaps the spectacular tulip displays in Dunsborough Park. Also garden tips and tutorials.
Ancestry.co.uk
While spending more time at home due to social distancing now may be the perfect time to start researching your family history. While normally only available from a library PC, access has been temporarily extended to allow library members remote access from home while libraries are closed, courtesy of ProQuest and their partner Ancestry.
You will need your library membership number and PIN to log in.
You may also enjoy using their Family Tree Creator to create your own family tree and connect with your family story.
Keeping Healthy


Live Well – advice, tips and tools from the NHS to help you make the best choices about your health and wellbeing
The Body Coach – join Joe Wicks for PE sessions on You Tube
Sport England – 'Stay in, Work out' campaign gives tips and advice how to stay active in and around your home.
Home workout videos from the NHS
Disney dance-alongs – from This Girl Can watch videos of mums and kids getting moving to the songs they love.
Yoga and Pilates
Many companies are now offering streamed online yoga or pilates sessions, here are just a few to check out:
CorePower Yoga – US based yoga chain broadcasting on YouTube at 2pm and 7pm GMT
Vinyasa flow yoga – suitable for all fitness levels
Yoga With Adriene – 30 day program
10 minute morning yoga with Sara Beth Yoga – other sessions include:
Stretches for neck and shoulder tension
20 minute full body stretch
Online pilates – free sessions
Pilates for beginners – fitness studio exercise videos
Healthy Eating

Eat Well – advice on eating a healthy balanced diet from the NHS
Healthy Weight – start the NHS weight loss plan
Heart UK – offer a range of healthy eating plans
BBC Food – offer a wealth of advice on maintaining a healthy diet
Staying healthy – advice from Childline
Wellbeing

During difficult periods we all need a little help to cope with stress and mental wellbeing. Here are a few resources that are worth looking at:
Mental wellbeing audio guides – helpful resources provided by the NHS covering low mood, sadness and depression; anxiety control training; overcoming sleep problems; low confidence and assertiveness; unhelpful thinking
Mental health apps listed on the NHS apps library (including free ones)
Breathing exercises for stress
Reading Well For Mental Health – wide range of resources for all ages
Moodzone – audio podcasts
Mindfulness exercises - exercises from Every Mind Matters
Mindfulness (NHS) - what is it? Advice from the NHS
Beditation – 30 minute bedtime meditation video to help with getting a better night's sleep
Headspace – the meditation app have made some of their resources free for the time being
Headspace videos – lots of great videos from Headspace on mindfulness, meditation and at-home exercises
Happy Place – Johanna Basford is an illustrator who does some very popular colouring books. She has a lot of free colouring sheets, tutorials and a 10 day class called Inky Art School she has made available for free
Adult colouring – colour your own 'thank you' to NHS staff with a poster provided by leading artist Sir Michael Craig-Martin.
Cosmic kids – a a range of activities to develop motor skills in under 5s
Keeping your mind occupied



Puzzles – from The Evening Standard
Daily Crossword – from The Mail Online
Simply Daily Puzzles – updated daily (US site)
Crosswords, sudoku and more from The Guardian
Mind games – huge range of games, be aware the site does use advertising
Jigidi – online jigsaw puzzles
Games and puzzles – from Saga
Origami – from walruses to foxes, butterflies to rabbits, tulips to sunflowers, there is something for everyone at different levels.
Helplines and websites

NHS guide to helplines – huge list of helplines and advice websites
Alzheimer's Society - Provides information on dementia, including factsheets and helplines.
Phone: 0300 222 1122 (Monday to Friday, 9am to 5pm and 10am to 4pm on weekends)
Anxiety UK – Charity providing support if you have been diagnosed with an anxiety condition.
Phone: 03444 775 774 (Monday to Friday, 9.30am to 5.30pm)
Age UK – the country's leading charity dedicated to helping everyone make the most of later life.
Age UK Advice Line
0800 055 6112 Free to call 8am – 7pm 365 days a year
Age UK telephone befriending services
CALM is the Campaign Against Living Miserably, for men aged 15 to 35.
Phone: 0800 58 58 58 (daily, 5pm to midnight)
Childline – help for anyone under the age of 19 in the UK with any issue you are going through
Call 0800 1111
Young Minds – UKs leading charity for children and young people's mental health issues
Parents' helpline 0808 802 5544 (Monday to Friday, 9.30am to 4pm)

Citizens Advice - We can all face problems that seem complicated or intimidating. At Citizens Advice we believe no one should have to face these problems without good quality, independent advice.
Family Lives - Advice on all aspects of parenting, including dealing with bullying.
Phone: 0808 800 2222 (Monday to Friday, 9am to 9pm and Saturday to Sunday, 10am to 3pm)
Mind - Promotes the views and needs of people with mental health problems.
Phone: 0300 123 3393 (Monday to Friday, 9am to 6pm)
Relate - The UK's largest provider of relationship support.
Samaritans - Confidential support for people experiencing feelings of distress or despair.
Phone: 116 123 (free 24-hour helpline)