Below you'll find our book recommendations for the month.
If you are a member of the library you will be able to find the books in our online catalogue and take them out on loan. The eBooks and digital magazines can be downloaded for free via the PressReader, RB Digital, Overdrive or Borrowbox service.
Adult fiction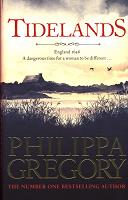 Tidelands
Philippa Gregory
9781471172724
Midsummer's Eve, 1648, and England is in the grip of civil war between renegade King and rebellious Parliament. Alinor, a descendant of wise women, crushed by poverty and superstition, waits in the graveyard under the full moon for a ghost who will declare her free from her abusive husband. Instead she meets James, a young man on the run, and shows him the secret ways across the treacherous marsh, not knowing that she is leading disaster into the heart of her life. Suspected of possessing dark secrets in superstitious times, Alinor's ambition and determination mark her out from her neighbours. This is the time of witch-mania, and Alinor, a woman without a husband, skilled with herbs, suddenly enriched, arouses envy in her rivals and fear among the villagers, who are ready to take lethal action into their own hands.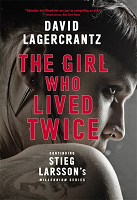 The Girl Who lived Twice
David Lagercrantz
9780857056368
'What are you going to do now?' 'I will be the hunter and not the hunted.' Lisbeth Salander's mentor and protector Holger Palmgren is dead, and she has been gone from Stockholm since his funeral. All summer, Mikael Blomkvist has been plagued by the fear that Salander's enemies will come after her. He should, perhaps, be more concerned for himself. In the pocket of an unidentified homeless man, who died with the name of a Swedish government minister on his lips, the police find a list of telephone numbers. Among them, the contact for Millennium magazine and the investigative journalist Mikael Blomkvist. Following the scorched trail of her twin sister Camilla to Moscow, Salander nevertheless continues to watch over her old friend. Soon Blomkvist will need her help. But first, she has an old score to settle; and fresh outrage to avenge.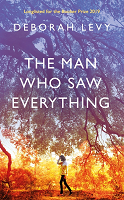 The Man Who Saw Everything
Deborah Levy
9780241268025
In 1989 Saul Adler (a narcissistic, young historian) is hit by a car on the Abbey Road. He is apparently fine; he gets up and goes to see his art student girlfriend, Jennifer Moreau. They have sex then break up, but not before she has photographed Saul crossing the same Abbey Road. Saul leaves to study in communist East Berlin, two months before the Wall comes down. There he will encounter - significantly - both his assigned translator and his translator's sister, who swears she has seen a jaguar prowling the city. He will fall in love and brood upon his difficult, authoritarian father. And he will befriend a hippy, Rainer, who may or may not be a Stasi agent, but will certainly return to haunt him in middle age. In 2016, Saul Adler is hit by a car on the Abbey Road. He is rushed to hospital, where he spends the following days slipping in and out of consciousness, and in and out of memories of the past.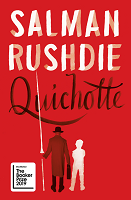 Quichotte
Salman Rushdie
9781787331914
Shortlisted for the Booker Prize 2019
Quichotte, an ageing travelling salesman obsessed with TV, is on a quest for love. Unfortunately, his daily diet of reality TV, sitcoms, films, soaps, comedies and dramas has distorted his ability to separate fantasy from reality. He wishes an imaginary son, Sancho, into existence, while obsessively writing love letters to a celebrity he knows only through his screen. Together the two innocents set off across America in Quichotte's trusty Chevy Cruze to find her and convince her of his love. Quichotte's story is told by Brother, a mediocre spy novelist in the midst of a mid-life crisis. As the stories of Brother and Quichotte intertwine, we are taken on a wild, picaresque journey through a country on the edge of moral and spiritual collapse.
Adult non-fiction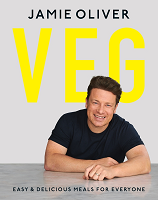 Veg
Jamie Oliver
9780718187767
Jamie Oliver is back with brilliantly easy, flavour-packed, and accessible veg recipes. From simple suppers and family favourites, to weekend dishes for sharing with friends, this book is packed full of phenomenal food - pure and simple. Whether it's embracing a meat-free day or two each week, living a vegetarian lifestyle, or just wanting to try some brilliant new flavour combinations, this book ticks all the boxes.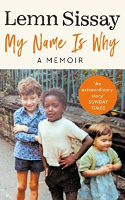 My name is why
Lemn Sissay
9781786892348
At the age of 17, after a childhood in a fostered family followed by six years in care homes, Norman Greenwood was given his birth certificate. He learned that his real name was not Norman. It was Lemn Sissay. He was British and Ethiopian. And he learned that his mother had been pleading for his safe return to her since his birth. This is Lemn's story; a story of neglect and determination, misfortune and hope, cruelty and triumph. Sissay reflects on a childhood in care, self-expression and Britishness, and in doing so explores the institutional care system, race, family and the meaning of home. Written with all the lyricism and power you would expect from one of the nation's best-loved poets, this moving, frank and timely memoir is the result of a life spent asking questions, and a celebration of the redemptive power of creativity.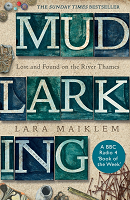 Mudlarking: Lost and Found on the River Thames
Lara Maiklem
9781408889213
For thousands of years human beings have been losing their possessions and dumping their rubbish in the River Thames, making it the longest and most varied archaeological site in the world. For those in the know, the muddy stretches provide a tangible link with the past, a connection to the natural world, and an oasis of calm in a chaotic city. Lara Maiklem left the countryside for London in her twenties. At first enticed by the city, she soon found herself cut adrift, yearning for the solace she had known growing up among nature. Down on the banks of the River Thames, she discovered mudlarking: the act of scavenging in the mud for items discarded by past generations of Londoners. Moving from the river's tidal origins in the west of the city to the point where it reaches the sea in the east, 'Mudlarking' is the story of the Thames and its people as seen through these objects.
Children's books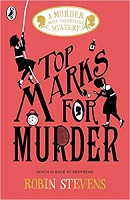 Top Marks For Murder
Robin Stevens
9780241348383
Suitable for ages 9-11 years.
'This is that rare thing - a series that gets better with each book' Telegraph
Daisy and Hazel are finally back at Deepdean, and the school is preparing for a most exciting event: the fiftieth Anniversary. Plans for a weekend of celebrations are in full swing. But all is not well, for in the detectives' long absence, Deepdean has changed. Daisy has lost her crown to a fascinating new girl - and many of the Detective Society's old allies are now their sworn enemies. Then the girls witness a shocking incident in the woods close by - a crime that they're sure is linked to the Anniversary. As parents descend upon Deepdean, decades-old grudges, rivalries and secrets begin to surface, and soon Deepdean's future is at stake. Can the girls solve the case - and save their home?
The 117 Storey Treehouse
Andy Griffiths
9781509885275
Suitable for ages 7-9 years.
There are lots of laughs at every level in 'The 117-Storey Treehouse', the ninth book in the number one bestselling Treehouse series from Andy Griffiths and Terry Denton.
Andy and Terry have added another thirteen levels of crazy fun to their every-growing treehouse. They've got a tiny-horse level, a pyjama-party room, an Underpants Museum and Treehouse Information Centre! But Andy and Terry have found themselves running from the Story Police and the only way to escape, is through the terrifying Door of Doom!
Join the adventure that inspired the World Book Day bestseller, Terry's Dumb Dot Story in this laugh-out-loud story told through a combination of text and fantastic cartoon-style illustrations. With 117 amazing levels to discover in the Treehouse series, what are you waiting for? Come on up!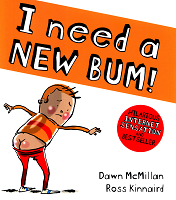 I need a new bum
Dawn McMillan
9781407196015
Suitable for ages 0 - 5 years.
The book behind the viral internet sensation of "The Scottish Granny" reading this story to her grandchild.
A young boy suddenly notices a big problem - his bum has a huge crack! So he sets off to find a new one. Will he choose an armor-plated bum? A rocket bum? A robot bum? Find out in this silly, quirky tale with hilarious illustrations. Children and parents will love this book - no ifs, ands, or butts about it! "I can assure you right now that your kids will love this book. They will giggle, they will laugh, and they will want this book to be read over and over again because it is just plain silly and funny ... the perfect kid-combo." Story wraps
eBooks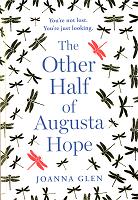 The Other Half of Augusta Hope
Joanna Glen
eBook
Augusta Hope has never felt like she fits in. And she's right - she doesn't. At six, she's memorising the dictionary. At seven, she's correcting her teachers. At eight, she spins the globe and picks her favourite country on the sound of its name: Burundi. And now that she's an adult, Augusta has no interest in the goings-on of the small town where she lives with her parents and her beloved twin sister, Julia. When an unspeakable tragedy upends everything in Augusta's life, she's propelled headfirst into the unknown. She's determined to find where she belongs - but what if her true home and heart, are half a world away?
Reading groups
If you love reading and discussing books you can join one of our reading groups that meet in most of our libraries. Check with your local library for more information.
Your book reviews
Do you have a book you love that you would like to share with others? Books you love reading with your children? You can send us a short review via email.