Below you'll find our book recommendations for the month.
While libraries are offering reduced services due to social distancing, remember we have titles available in a variety of formats including eBook and/or eAudiobook for download to your own device.
If you are a member of the library you will be able to find the books in our online catalogue and take them out on loan. The eBooks and digital magazines can be downloaded for free via the PressReader, RB Digital, Overdrive or Borrowbox service.
Adult fiction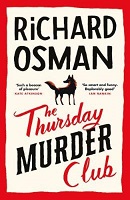 The Thursday Murder Club
Richard Osman
Such a beacon of pleasure, Kate Atkinson

In a peaceful retirement village, four unlikely friends meet up once a week to investigate unsolved murders. But when a brutal killing takes place on their very doorstep, the Thursday Murder Club find themselves in the middle of their first live case. Elizabeth, Joyce, Ibrahim and Ron might be pushing 80 but they still have a few tricks up their sleeves. Can our unorthodox but brilliant gang catch the killer before it's too late?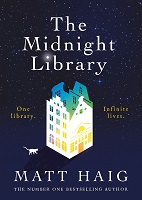 The Midnight Library
Matt Haig
The Number One Sunday Times Bestseller
Between life and death there is a library.
When Nora Seed finds herself in the Midnight Library, she has a chance to make things right. Up until now, her life has been full of misery and regret. She feels she has let everyone down, including herself. But things are about to change.
The books in the Midnight Library enable Nora to live as if she had done things differently. With the help of an old friend, she can now undo every one of her regrets as she tries to work out her perfect life. But things aren't always what she imagined they'd be, and soon her choices place the library and herself in extreme danger.
Before time runs out, she must answer the ultimate question: what is the best way to live?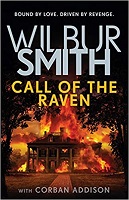 Call Of The Raven
Wilbur Smith
'The right of the cat over the mouse, of the strong over the weak. The natural law of existence.' Mungo St John, A Falcon Flies
The son of a wealthy plantation owner and a doting mother, Mungo St John is accustomed to the wealth and luxuries his privilege has afforded him. That is until he returns from university to discover his family ruined, his inheritance stolen and his childhood sweetheart, Camilla, taken by the conniving Chester Marion. Fuelled by anger, and love, Mungo swears vengeance and devotes his life to saving Camilla - and destroying Chester.
Camilla, trapped in New Orleans, powerless to her position as a kept slave and suffering at the hands of Chester's brutish behaviour, must learn to do whatever it takes to survive.
As Mungo battles his own fate and misfortune to achieve the revenge that drives him, and regain his power in the world, he must question what it takes for a man to survive when he has nothing, and what he is willing to do in order to get what he wants.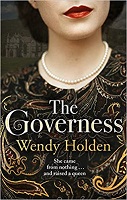 The Governess
Wendy Holden
'A beautifully woven and exquisitely detailed story' HEATHER MORRIS, author of The Tattooist of Auschwitz
She - Came From Nothing . . . and Raised a Queen
The drama of the Abdication, the glamour of the Coronation, the trauma of World War II – Marion Crawford, affectionately known as Crawfie, stood by the side of the royal family through it all.
In 1933, a progressive young teacher became governess to the little Princesses Elizabeth and Margaret. Determined to give her pupils a fun and normal childhood, she took them on buses, swimming at public baths and Christmas shopping at Woolworths.
For seventeen years she served at the heart of the royal family. But her devotion and loyalty counted for nothing when a perceived betrayal brought everything crashing down.
This sweeping, sumptuous novel brings her long-buried story to life and shines a completely new and captivating light into the world's most famous family.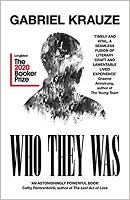 Who They Was
Gabriel Krauze
Longlisted for the Booker Prize 2020

'A literary rendering of the Top Boy generation… I cannot conjure another work which captures this culture in such depth – or with such brutal honesty – as only lived experience can tell ' Graeme Armstrong, author of The Young Team
This life is like being in an ocean. Some people keep swimming towards the bottom. Some people touch the bottom with one foot, or even both, and then push themselves off it to get back up to the top, where you can breathe. Others get to the bottom and decide they want to stay there. I don't want to get to the bottom because I'm already drowning.
This is a story of a London you won't find in any guidebooks.
This is a story about what it's like to exist in the moment, about boys too eager to become men, growing up in the hidden war zones of big cities – and the girls trying to make it their own way.
This is a story of reputations made and lost, of violence and vengeance – and never counting the cost.
This is a story of concrete towers and blank eyed windows, of endless nights in police stations and prison cells, of brotherhood and betrayal.
This is about the boredom, the rush, the despair, the fear and the hope.
This is about what's left behind.
Adult non-fiction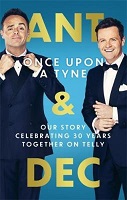 Once Upon A Tyne
Anthony McPartlin & Declan Donnelly
The hilarious and heartwarming Sunday Times Bestseller
Ant: As the old Chinese proverb says, 'Good things come in pairs'.
Dec: And as another Chinese proverb says, 'If you've been in a double act with your best mate for thirty years, why not write a book about all your most memorable moments in three decades of showbusiness?'
Ant: Less catchy that one, isn't it?
Dec: But no less true. And after three decades together, we're writing that book. Covering everything from a pirate radio storyline in Byker Grove through to the biggest shows on telly, this is our story.
Ant: Thirty years, eh? Amazing.
Dec: Absolutely. Especially when you consider we are both still 27 years old.
Told through the lens of every TV show they've made, as well as everything they've learnt along the way, this is the riotously funny journey of two ordinary lads from Newcastle who went on to achieve extraordinary things.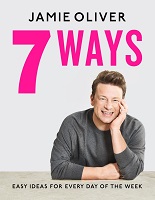 7 Ways
Jamie Oliver | Levon Biss

Discover 7 Ways to reinvent each of your favourite ingredients with Jamie's brand-new, No. 1 bestselling cookbook, featuring 120 exciting and tasty new recipes.
Jamie's looked at the top ingredients we buy week in, week out. We're talking about those meal staples we pick up without thinking - chicken breasts, salmon fillets, mince, eggs, potatoes, broccoli, mushrooms, to name but a few. We're all busy, but that shouldn't stop us from having a tasty, nutritious meal after a long day at work or looking after the kids. So, rather than trying to change what we buy, Jamie wants to give everyone new inspiration for their favourite supermarket ingredients.


More Than A Woman
Caitlin Moran
A decade ago, Caitlin Moran thought she had it all figured out. Her 'How to Be a Woman' was a game-changing take on feminism, the patriarchy, & the general 'hoo-ha' of becoming a woman. Back then, she firmly believed 'the difficult bit' was over, & her forties were going to be a doddle. If only she had known: when middle age arrives, a whole new bunch of tough questions need answering. Why isn't there such a thing as a 'mum bod'? How did sex get boring? What are men really thinking? Where did all that stuff in the kitchen drawers come from? Can feminists have Botox? How can you tell the difference between a teenage micro-breakdown, & the real thing? Has feminism gone too far? Now with ageing parents, teenage daughters, a bigger bum & a to-do list without end, Caitlin Moran is back with 'More Than A Woman': a guide to growing older.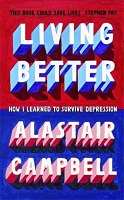 Living Better
Alastair Campbell

Last Christmas I almost killed myself. Almost. I've had a lot of almosts. Never gone from almost to deed. Don't think I ever will. But it was a bad almost.
Living Better is Alastair Campbell's honest, moving and life affirming account of his lifelong struggle with depression. It is an autobiographical, psychological and psychiatric study, which explores his own childhood, family and other relationships, and examines the impact of his professional and political life on himself and those around him. But it also lays bare his relentless quest to understand depression not just through his own life but through different treatments. Every bit as direct and driven, clever and candid as he is, this is a book filled with pain, but also hope -- he examines how his successes have been in part because of rather than despite his mental health problems -- and love.

The Wild Silence
Raynor Winn

The incredible follow-up to one of the most talked about books of the decade - the phenomenon, Waterstones Book of the Month and Costa Award shortlisted The Salt Path.
Nature holds the answers for Raynor and her husband Moth. After walking 630 miles homeless along the Salt Path, the windswept and wild English coastline now feels like their home. And despite Moth's terminal diagnosis, against all medical odds, he seems revitalised in nature - outside, they discover that anything is possible. Now, life beyond the Salt Path awaits. As they return to four walls, the sense of home is illusive and returning to normality is proving difficult - until an incredible gesture by someone who reads their story changes everything: a chance to breathe life back into a beautiful but neglected farmhouse in the Cornish hills - rewilding the land and returning nature to its hedgerows becomes their new path. Along the way, Raynor and Moth learn more about the land that envelopes them, find friends both new and old, and embark on another windswept adventure when the opportunity arises.
Children and young adults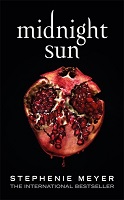 Midnight Sun
Stephanie Meyer
Suitable for ages 12+

It's here! Number one bestselling author Stephenie Meyer makes a triumphant return to the world of Twilight with this highly-anticipated companion; the iconic love story of Bella and Edward told from the vampire's point of view.
When Edward Cullen and Bella Swan met in Twilight, an iconic love story was born. But until now, fans have heard only Bella's side of the story. At last, readers can experience Edward's version in the long-awaited companion novel, Midnight Sun.
This unforgettable tale as told through Edward's eyes takes on a new and decidedly dark twist. Meeting Bella is both the most unnerving and intriguing event he has experienced in all his years as a vampire. As we learn more fascinating details about Edward's past and the complexity of his inner thoughts, we understand why this is the defining struggle of his life. How can he justify following his heart if it means leading Bella into danger?
In Midnight Sun, Stephenie Meyer transports us back to a world that has captivated millions of readers and brings us an epic novel about the profound pleasures and devastating consequences of immortal love.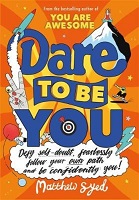 Dare To Be You
Matthew Syed
Suitable for ages 9+

What would you dare to try if you stopped worrying about fitting in?
If you're the kind of person who thinks: I don't like standing out from the crowd ... I wish I could be more like the cool kids ... There's no point trying to change things ... then this book is for you.
Because guess what? There's no such thing as normal.
Drawing examples from sport, science and even business, Dare to Be You empowers young readers to follow their own path, love what makes them different and question the world around them. With You Are Awesome's trademark mix of hilarious text, stylish illustration, personal insights and inspiring real-life examples, including Greta Thunberg and Malala Yousafzai, Matthew Syed introduces children to the power of diverse thinking.
When you stop doubting yourself, embrace change and let your kindness loose, you become your own action hero. This groundbreaking, practical and positive book will help kids develop the inner confidence to grow into happy adults who know - and, more importantly, LIKE - themselves.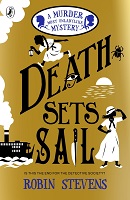 Death Sets Sail
Robin Stevens
Suitable for ages 9+
The ninth and final novel in the bestselling, award-winning Murder Most Unladylike series.
Daisy Wells and Hazel Wong are in Egypt, taking a cruise along the Nile. They are hoping to see some ancient temples and a mummy or two; what they get, instead, is murder.
Also travelling on the SS Hatshepsut is a mysterious society called the Breath of Life: a group of genteel English ladies and gentlemen, who believe themselves to be reincarnations of the ancient pharaohs. Three days into the cruise their leader is found dead in her cabin, stabbed during the night.
It soon becomes clear to Daisy and Hazel that the victim's timid daughter is being framed - and they begin to investigate their most difficult case yet.
But there is danger all around, and only one of the Detective Society will make it home alive...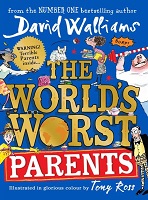 World's Worst Parents
David Walliams
Suitable for ages 7+

Millions of young readers have loved the World's Worst Children tales and revelled in the World's Worst Teachers with their delightfully dreadful deeds – now prepare for…THE WORLD'S WORST PARENTS! From the phenomenally bestselling David Walliams and illustrated in glorious colour by the artistic genius, Tony Ross.

Are you ready to meet the worst parents ever?

Sure, some parents are embarrassing – but they're NOTHING on this lot. These ten tales of the world's most spectacularly silly mums and deliriously daft dads will leave you rocking with laughter.
Pinch your nose for Peter Pong, the man with the stinkiest feet in the world… jump out of the way of Harriet Hurry, the fastest mum on two wheels… watch out for Monty Monopolize, the dad who takes all his kids' toys… and oh no, it's Supermum! Brandishing a toilet brush, a mop and a very bad homemade outfit…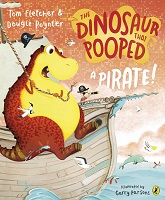 The Dinosaur That Pooped A Pirate!
Tom Fletcher
Suitable for ages 0 - 5

Yo ho ho! Danny and Dinosaur are sailing the high seas looking for treasure and adventure - but will the perils of Skull Island prove too perilous for this very 'hangry' dinosaur? Danny and Dinosaur sailed out to sea on a ship that was crooked and old.
With a map in Dan's hand of a faraway land, where a pirate had buried his gold . . .
So begins this hilarious, swashbuckling adventure for Tom Fletcher and Dougie Poynter's much-loved characters Danny and Dinosaur!
This poop-filled extravaganza is brought to life by the preposterously talented illustrator Garry Parsons, and the brand new sea-shanty rhythm is perfect for reading out loud.
Join Danny and Dino on this rollicking, rhyming delight, packed with action and adventure, pirates and peril...plus some very silly surprises!
eResources
Newspapers and magazines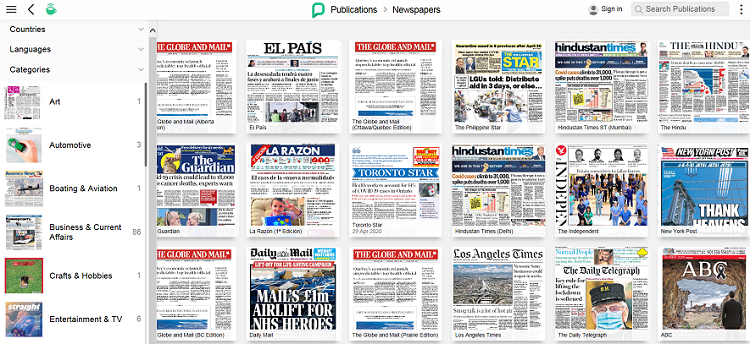 PressReader gives you unlimited access to 1000s of digital newspapers and magazines from around the world, so you can stay connected to the stories you love.
Digital Entertainment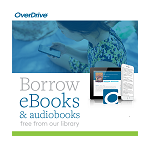 While we are being asked to stay at home where possible have you given Overdrive a try? Access to thousands of eBooks and eAudiobooks.

Not able to attend your regular reading club? Overdrive provide access to a Digital Book Club with seasonal titles to download and discuss online.

This month's title is The Tattooist of Auschwitz by Heather Morris and the discussion runs between 10th - 24th September 2020.
Try it now

For previous titles check out Together We Read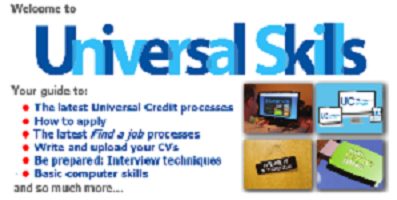 Universal Skills: This resource provides information on:
• Universal Credit – help to find the right credit for you
• Finding a Job – all the skills you need to get started including basic computer skills, creating a CV, writing covering letters and applying for jobs online
• Job Skills – Employability Awareness – Interview skills, how to prepare, techniques and tips, plus customer relations and preparing for the first day in a new job.
Free with your library membership.
New Resource - My Library App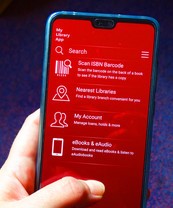 Harrow Libraries now have an app giving you quick access to the library catalogue from your phone or tablet. Check your account, renew items, browse the catalogue and make reservations. Spotted an interesting title in a bookshop? Scan the ISBN, check it's in stock and reserve it. It's quick and easy to use and compatible with Androids and iPhones.
Search for "My Library App" in Google Play or the App Store.