Below you'll find our book recommendations for the month.

While libraries are closed due to social distancing regulations the following recommendations are available in a variety of formats including eBook and/or eAudiobook for download to your own device.
If you are a member of the library you will be able to find the books in our online catalogue and take them out on loan. The eBooks and digital magazines can be downloaded for free via the PressReader, RB Digital, Overdrive or Borrowbox service.
VE Day Special

To mark V-E Day here are some recommended reads from Harrow Library staff. For more information and a huge number of other titles visit the collection put together by colleagues from thehere are some recommended reads from Harrow Library staff. For more information and a huge number of other titles visit the collection put together by colleagues from the
Headstone Manor & Museum
.
This is part of their fantastic online exhibition 'Peace At Last: Victory Days In Harrow'. To find out more visit
https://headstonemanor.org/
Adult fiction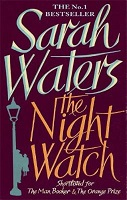 The Night Watch
Sarah Waters

Recommended by Tim, Head of Service for Libraries and Culture, Harrow Council. Tim really enjoys reading this book and says "It is a story of 4 Londoners set during WW2 with a number of surprises and twists"

Charlotte Gray
Sebastian Faulks
In blacked-out, wartime London, Charlotte Gray develops a dangerous passion for a battle-weary RAF pilot, and when he fails to return from a daring flight into France she is determined to find him. In the service of the Resistance, she travels to the village of Lavaurette, dyeing her hair and changing her name to conceal her identity. Here she will come face-to-face with the harrowing truth of what took place during Europe's darkest years, and will confront a terrifying secret that threatens to cast its shadow over the remainder of her days.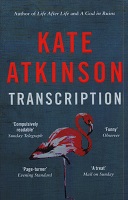 Transcription
Kate Atkinson
In 1940, eighteen-year old Juliet Armstrong is reluctantly recruited into the world of espionage. Sent to an obscure department of MI5 tasked with monitoring the comings and goings of British Fascist sympathizers, she discovers the work to be by turns both tedious and terrifying. But after the war has ended, she presumes the events of those years have been relegated to the past forever.

Ten years later, now a radio producer at the BBC, Juliet is unexpectedly confronted by figures from her past. A different war is being fought now, on a different battleground, but Juliet finds herself once more under threat. A bill of reckoning is due, and she finally begins to realize that there is no action without consequence.


A Year Of Marvellous Ways
Sarah Winman
Cornwall, 1947. Marvellous Ways is a ninety-year-old woman who's lived alone in a remote creek for nearly all her life. Recently she's taken to spending her days sitting on the steps of her caravan with a pair of binoculars. She's waiting for something - she's not sure what, but she'll know it when she sees it. Freddy Drake is a young soldier left reeling by the war. He's agreed to fulfil a dying friend's last wish and hand-deliver a letter to the boy's father in Cornwall. But Freddy's journey doesn't go to plan, and sees him literally wash up in Marvellous' creek, broken in body and spirit. When Marvellous comes to his aid, an unlikely friendship grows between the two. Can Freddy give Marvellous what she needs to say goodbye to the world, and can she give him what he needs to go on?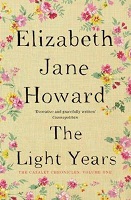 The Light Years (Cazelet Chronicles)
Elizabeth Jane Howard
In the coming war is only a distant cloud on Britain's horizon.
Recommended by Maria, Harrow Council Libraries Staff Member. Maria says: The first book is set in 1937. It follows the trials and tribulations of a privileged family, with all it's complications and intricacies. There are 3 generations, relatives and servants, affairs and secrets. The book is so well written that the voices of the characters speak through the pages as if the person was standing there talking out loud"
Adult non-fiction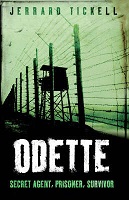 Odette
Jerrard Tickell

Recommended by Elizabeth, Information Assistant, Harrow Council Libraries "This is the remarkable true story of Odette Sansom, a young French wife and mother, living in England, who worked undercover as a British agent helping the Resistance in occupied France during the Second World War. Originally published in 1949, Tickell's book was reissued in 2008. As we celebrate the 75th anniversary of VE Day Odette's story reminds us of the selfless courage and sacrifice of so many. We must not forget."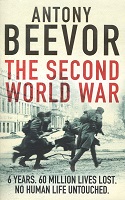 The Second World War
Antony Beevor

Recommended by Roland, Library Information Assistant, Harrow Libraries. Roland says "I would recommend this book as a comprehensive one volume history of WWII covering both the war in Europe and the Far East. Beevor describes in detail the broad sweep of historical events but he also manages to convey the horror of war with accounts of individual acts of cruelty and suffering. Beevor quotes from individual soldiers and gives an insight into their lives and those civilians during the war."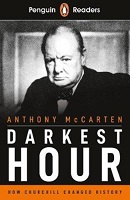 The Darkest Hour
Anthony McCarten

How Churchill Brought England Back from the Brink...exposes sides of the great man never seen before. He reveals how he practiced and re-wrote his key speeches, from 'Blood, toil, tears and sweat' to 'We shall fight on the beaches'; his consideration of a peace treaty with Nazi Germany, and his underappreciated role in the Dunkirk evacuation...Biography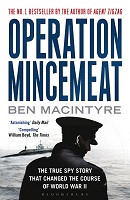 Operation Mincemeat
Ben Macintyre
In 1943, from a windowless London basement office, two intelligence officers conceived a plan that was both simple & complicated—Operation Mincemeat. Purpose? To deceive the Nazis into thinking the Allies were planning to attack Europe by way of Greece or Sardinia, rather than Sicily, as the Nazis had assumed & the Allies ultimately chose. Charles Cholmondeley of MI5 & the British naval intelligence officer Ewen Montagu were very different. Cholmondeley was a dreamer seeking adventure. Montagu was an aristocratic, detail-oriented barrister. A perfect team, they created an ingenious plan: equip a corpse with secret (but false) papers concerning the invasion, then drop it off the coast of Spain where German spies would hopefully take the bait. The idea was approved by British intelligence officials, including Ian Fleming (007's creator). Winston Churchill believed it might ring true to the Axis & help bring victory.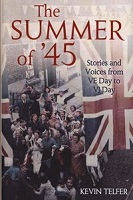 The Summer of '45
Kevin Telfer
Recommended book by Urmi, Senior Information Assistant, Harrow Council Libraries. Urmi says "This book gathers voices and experiences from all levels of society and from all corners of the globe to explore four months that would dictate the order of the world for decades to come. It combines archive sources and original interviews with living witnesses throwing you into the atmosphere at the time whilst capturing records of everyday life with information from the MOA"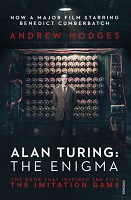 Alan Turing: The Enigma
Andrew Hodges
The book tells the story of British mathematician Alan Turing, who helped crack Nazi codes for the Allies during World War II. Titled The Imitation Game, the film adaptation will star Benedict Cumberbatch, and Keira Knightley is in talks to co-star.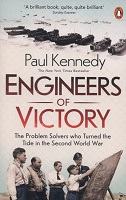 Engineers Of Victory
Paul Kennedy
Paul Kennedy, award-winning author of The Rise and Fall of the Great Powers and one of today's most renowned historians, now provides a new and unique look at how World War II was won. The Turn of the Tide is a fascinating nuts-and-bolts account of the strategic factors that led to Allied victory. Kennedy reveals how the leaders' grand strategy was carried out by the ordinary soldiers, scientists, engineers, and businessmen responsible for realizing their commanders' visions of success.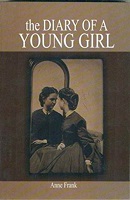 The Diary Of A Young Girl
Anne Frank
See review below in Children & Young Adults
Children and young adults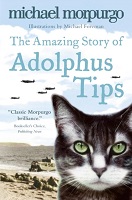 The Amazing Story of Adolphus Tipps
Michael Morpurgo
Suitable for ages 9 - 11
It's 1943, and Lily Tregenze lives on a farm, in the idyllic seaside village of Slapton. Apart from her father being away, and the 'townie' evacuees at school, her life is scarcely touched by the war. Until one day, Lily and her family, along with 3000 other villagers, are told to move out of their homes – lock, stock and barrel.

Soon, the whole area is out of bounds, as the Allied forces practise their landings for D-day, preparing to invade France. But Tips, Lily's adored cat, has other ideas – barbed wire and keep-out signs mean nothing to her, nor does the danger of guns and bombs. Frantic to find her, Lily makes friends with two young American soldiers, who promise to help her. But will she ever see her cat again? Lily decides to cross the wire into the danger zone to look for Tips herself…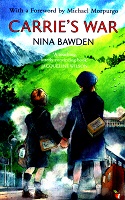 Carrie's War
Nina Bawden
Suitable for ages 9+
Evacuated from London to Wales during World War II, Carrie and her brother are sent to live with the very strict Mr Evans. In trying to heal the breach between Mr Evans and his estranged sister, Carrie does the worst thing she ever did in her life.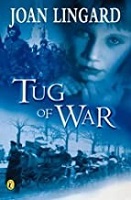 Tug Of War
Joan Lingard
Suitable for young adults 11+
Recommended by Harrow Council Libraries Staff Member, Megan. Megan says "This book is from the perspective of 14 year old twins Hugo Astra. It tells the brilliant story of the experiences of the Peterson family, who are torn apart when they lose Hugo at a busy train station while trying to flee their country, Latvia. Throughout their journey they encounter acts of human kindness maintain an undying sense of hope and determination through the hardest of circumstances."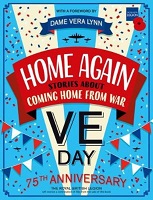 Home Again: Stories About Coming Home From War
Foreword by Dame Vera Lynn
Suitable for ages 7+
The tales in this collection all relate to the idea of homecoming in the immediate aftermath of WWII. These narrative non-ficiotn stories include a soldier coming home from war, a child evacuee returning home, a war bride going away to a new home and a displaced person being forced to find a new home country.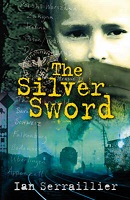 The Silver Sword
Ian Serraillier
Suitable for ages 9+
One of the most exciting stories ever written set in World War 2, and inspired by true events, the Silver Sword is set during the worst years of the Second World War. Three children are hiding from the Nazis in the bombed out ruins of their city when they meet a boy called Jan. He is carrying a paper knife in the shape of a Silver Sword, given to him with a message by an escaped prisoner of war, who has been trying to find his family. The knife is very familiar and when the children hear the message, 'If you meet Ruth or Edek or Bronia, you must tell them I'm going to Switzerland to find their mother. Tell them to follow as soon as they can.' they know that by a miracle Jan has brought them a message from their father. Travelling together the four children set off on a dangerous journey in search of safety.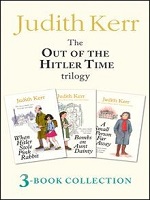 The Out Of The Hitler Time (trilogy)
Judith Kerr
When Hitler Stole Pink Rabbit, Bombs on Aunt Dainty and A Small Person far Away have been published as a trilogy under the title 'Out of the Hitler time'. The second book was originally called 'The other way round'.
'When Hitler Stole Pink Rabbit' is one of the best-loved children's stories based on the true story of the author's childhood experiences. The story begins in Berlin, just before the Second World War, a dangerous time for Jewish families. Anna's father is a journalist who has been openly critical of the Nazi party. Warned that his name is on a list of people to be arrested, Anna and her family leave everything behind and begin a desperate escape.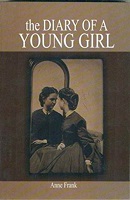 The Diary Of A Young Girl
Anne Frank
Suitable for ages 12+
Recommended by Lee, Harrow Libraries Operations Manager. Lee says: If anything could give you a true appreciation of why we celebrate VE Day reading the diaries of Anne Frank will do it. You are immediately drawn into Anne's world. You become part of her family. You share her thoughts, her fears, her feelings and realise in essence you are seeing an adolescent girl struggling to come to terms with the range of emotions that overcome you during these challenging years.
However the diaries have much deeper significance of course. The horror unfolding across the world while Anne and her family are in hiding, contrasted with watching Anne trying to navigate her way through her early teens is humbling.
Nothing can truly prepare you for the sudden end after the last diary entry. Having been given the privilege of sharing Anne's world through her eyes the emotions you are left with stay with you forever.
'This is the legacy of your daughter Anne', Miep Gies told Otto Frank, her father, when she gave him Anne's diary documents.
The book was published in 1947. Looking back, Otto Frank wrote: 'How proud Anne would have been if she had lived to see this. After all, on 29 March 1944, she wrote: "Imagine how interesting it would be if I published a novel about the Secret Annex."'
[Anne Frank House]
A book everyone should have the opportunity to experience and one huge reason to celebrate the meaning behind VE Day.
eResources
Newspapers and magazines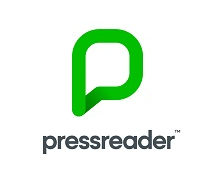 PressReader gives you unlimited access to 1000s of digital newspapers and magazines from around the world, so you can stay connected to the stories you love.
Digital Entertainment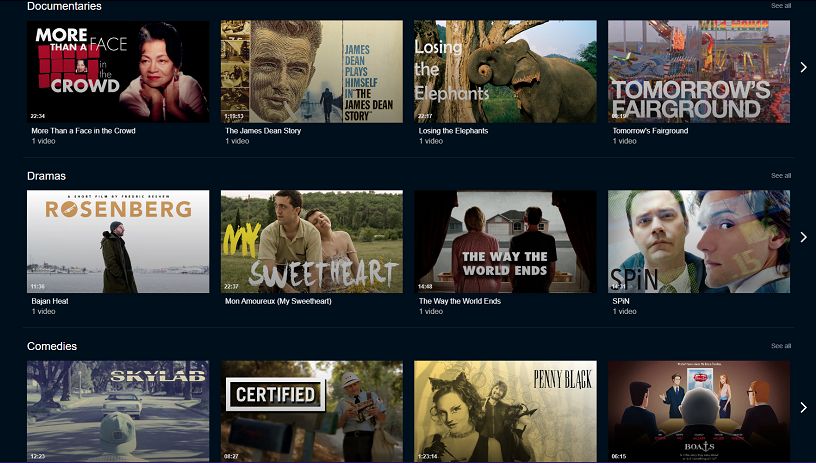 While we are being asked to stay at home if you have worked your way through your favourite box sets and are looking for something different try IndieFlix. It is a free streaming movie service for library members from RB Digital.

With a range of classic tv, award winning films and box office hits there is something for everyone. Choose from drama, comedy, horror, sci-fi and fantasy, action & adventure, classics, musicals, arts, sport documentaries and more.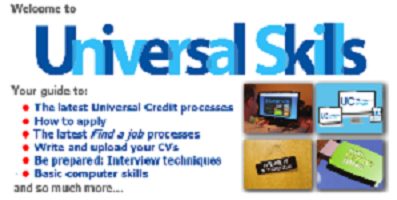 Universal Skills: This resource provides information on:
• Universal Credit – help to find the right credit for you
• Finding a Job – all the skills you need to get started including basic computer skills, creating a CV, writing covering letters and applying for jobs online
• Job Skills – Employability Awareness – Interview skills, how to prepare, techniques and tips, plus customer relations and preparing for the first day in a new job.
Free with your library membership.
New Resource - My Library App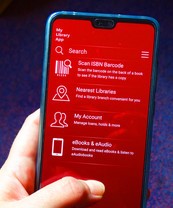 Harrow Libraries now have an app giving you quick access to the library catalogue from your phone or tablet. Check your account, renew items, browse the catalogue and make reservations. Spotted an interesting title in a bookshop? Scan the ISBN, check it's in stock and reserve it. It's quick and easy to use and compatible with Androids and iPhones.
Search for "My Library App" in Google Play or the App Store.