Below you'll find our book recommendations for the month.
If you are a member of the library you will be able to find the books in our online catalogue and take them out on loan. The eBooks and digital magazines can be downloaded for free via the PressReader, RB Digital, Overdrive or Borrowbox service.
Adult fiction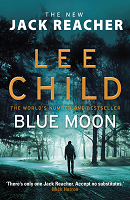 Blue Moon
Lee Child
9781787632196

'This is one of his best' - The Times

In a nameless city, two ruthless rival criminal gangs, one Albanian, the other Ukrainian, are competing for control. But they hadn't counted on Jack Reacher arriving on their patch. Reacher is trained to notice things. He's on a Greyhound bus, watching an elderly man sleeping in his seat, with a fat envelope of cash hanging out of his pocket. Another passenger is watching too - obviously hoping to get rich quick. As the mugger makes his move, Reacher steps in. The old man is grateful, yet he turns down Reacher's offer to help him home. He's vulnerable, scared, and clearly in big, big trouble. What hold could the gangs possibly have on the old guy? Will Reacher sit back and let bad things happen? Or can he twist the situation to everyone's benefit?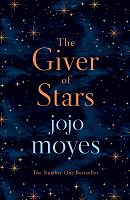 Giver of Stars
Jojo Moyes
9780718183202

'Her best novel yet. The most appealing thing is Moyes' wonderful way with romance' The Times
England, late 1930s, and Alice Wright - restless, stifled - makes an impulsive decision to marry wealthy American Bennett van Cleve and leave her home and family behind. But stuffy, disapproving Baileyville, Kentucky, where her husband favours work over his wife, and is dominated by his overbearing father, is not the adventure - or the escape - that she hoped for. That is, until she meets Margery O'Hare - daughter of a notorious felon and a troublesome woman the town wishes to forget. Margery's on a mission to spread the wonder of books and reading to the poor and lost - and she needs Alice's help. Trekking alone under big open skies, through wild mountain forests, Alice, Margery and their fellow sisters of the trail discover freedom, friendship - and a life to call their own.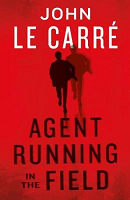 Agent Running in the Field
John Le Carré
9780241401231
'A rich, beautifully written book studded with surprises. Narrative is a black art, and Le Carré is its grandmaster' Andrew Taylor, Spectator
Nat, a 47 year-old veteran of Britain's Secret Intelligence Service, believes his years as an agent runner are over. He is back in London with his wife, the long-suffering Prue. But with the growing threat from Moscow Centre, the office has one more job for him. Nat is to take over The Haven, a defunct substation of London General with a rag-tag band of spies. The only bright light on the team is young Florence, who has her eye on Russia Department and a Ukrainian oligarch with a finger in the Russia pie. Nat is not only a spy, he is a passionate badminton player. His regular Monday evening opponent is half his age: the introspective and solitary Ed. Ed hates Brexit, hates Trump and hates his job at some soulless media agency. And it is Ed, of all unlikely people, who will take Prue, Florence and Nat himself down the path of political anger that will ensnare them all.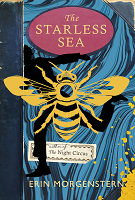 Starless Sea
Erin Morgenstern
9781910701454

'Assuredly beautiful' Guardian

Are you lost or are you exploring? When Zachary Rawlins stumbles across a strange book hidden in his university library it leads him on a quest unlike any other. Its pages entrance him with their tales of lovelorn prisoners, lost cities and nameless acolytes, but they also contain something impossible: a recollection from his own childhood. Determined to solve the puzzle of the book, Zachary follows the clues he finds on the cover - a bee, a key and a sword. They guide him to a bibliophile masquerade ball, to a dangerous secret club, and finally through a magical doorway created by the fierce and mysterious Mirabel. This door leads to a subterranean labyrinth filled with stories, hidden far beneath the surface of the earth.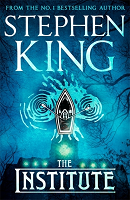 The Institute
Stephen King
9781529355390

'A captivating, hybrid novel that shape-shifts through several genres' The Sunday Times

Deep in the woods of Maine, there is a facility where kids, abducted from across the United States, are incarcerated. In the Institute they are subjected to a series of tests and procedures meant to combine their exceptional gifts for concentrated effect. Luke Ellis is the latest recruit. He's just a regular 12-year-old, except he's not just smart, he's super-smart. Far away, in a small town in South Carolina, former cop Tim Jamieson has taken a job working for the local Sherriff. He's basically just walking the beat. But he's about to take on the biggest case of his career. Back in the Institute, Luke, his friend Kalisha and the other kids are in no doubt that they are prisoners, not guests. And there is no hope of escape. But great events can turn on small hinges and Luke is about to team up with a new, even younger recruit, Avery Dixon, whose ability to read minds is off the scale.
Adult non-fiction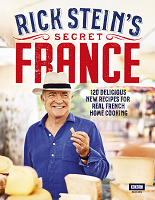 Rick Stein's Secret France
Rick Stein
9781785943881
Real French home cooking with all the recipes from Rick's new BBC Two series.
Over fifty years ago Rick Stein first set foot in France. Now, he returns to the food and cooking he loves the most - and makes us fall in love with French food all over again. Rick's meandering quest through the byways and back roads of rural France sees him pick up inspiration from Normandy to Provence. With characteristic passion and joie de vivre, Rick serves up incredible recipes: chicken stuffed with mushrooms and comte, grilled bream with aioli from the Languedoc coast, a duck liver parfait bursting with flavour, and a recipe for the most perfect raspberry tart plus much, much more.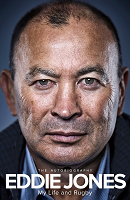 My Life and Rugby: The Autobiography
Eddie Jones
9781509850709
'A genuine super-coach', Stephen Jones, Sunday Times
Brilliant, honest, combative: England head coach Eddie Jones is a gigantic figure in world rugby and a true legend of the game. Always a forthright and honest voice, Eddie tells the story of England's remarkable turnaround and also the challenges of managing the biggest rugby nation in the world. 'My Life and Rugby' draws on his coaching experience of Australia, when he lost in the final to Clive Woodward's 2003 World Cup-winning team, and coaching Japan to the greatest upset in Rugby World Cup history when they beat South Africa. Eddie also shares leadership lessons that are equally applicable off the pitch, as well as how he has managed success and learnt from failure to now be rated one of the top sports coaches in the world.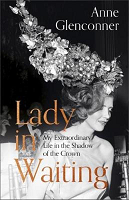 Lady In Waiting: My Extraordinary Life In The Shadow Of The Crown
Anne Glenconner
9781529359060
'A must read book of the year' Craig Brown, Mail On Sunday
From Maid of Honour at the Queen's Coronation to Lady in Waiting to Princess Margaret, Lady Anne Glenconner is a unique witness to royal history, as well as an extraordinary survivor of a generation of aristocratic women trapped without inheritance and burdened with social expectations. She married the charismatic but highly volatile Colin Tennant, Lord Glenconner, who became the owner of Mustique. But beneath the glitz and glamour there has also lurked tragedy. On Lord Glenconner's death in 2010 he left his fortune to a former employee. And of their five children, two grown-up sons died, while a third son had to be nursed back from a coma by Anne. In this book, she exposes what life was like in her gilded cage, revealing the role of her great friendship with Princess Margaret, and the freedom she can now finally enjoy in later life.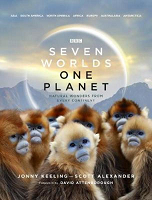 Seven Worlds One Planet
Jonny Keeling | Scott Alexander
9781785944123
Welcome home. A place 200 million years in the making. Long ago, our planet had only one gigantic land mass. Then something momumental happened. That supercontinent ruptured and seven different worlds were born. Each of these worlds - or continents - evolved, and continues to evolve, its own way of life. From the jungle of the Congo or the majestic Himalayas to the densely populated wilds of Europe or the comparatively isolated Australasia, 'Seven Worlds' explores the natural wonders tha give each of our continents its distinct character.

Children's books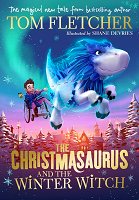 The Christmasaurus and the Winter Witch
Tom Fletcher
9780241338520
Suitable for ages 7+
Full of magic, music, and a friendship like no other, The Christmasaurus and the Winter Witch is the most enchanting Christmas read for the whole family.
'She is the best-kept Christmas secret of all,' whispered Santa Claus. 'Which is surprising, because Christmas itself would not exist without her. She is older than time itself, yet still as young as tomorrow. She is known only as the Winter Witch.' One year has passed since William Trundle's incredible adventure with the most extraordinary dinosaur: the Christmasaurus. Now, William is swept back to the magical North Pole, where he meets the mysterious, icy Winter Witch - whose power to control time allows Santa Claus to make the long journey all around the world every Christmas Eve. And when they learn that the fate of Christmas itself hangs in the balance, William and the Christmasaurus must work with the Winter Witch to protect it.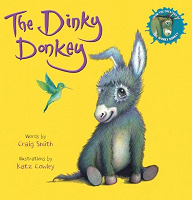 The Dinky Donkey
Craig Smith
9781407198514
Suitable for ages 0 - 5
The laugh-out-loud follow-up to the viral sensation THE WONKY DONKEY is finally here! The Wonky Donkey has a daughter in this hilarious picture book sequel to the runaway hit.
Wonky Donkey had a child, it was a little girl. Hee Haw! Featuring playful verses by Craig Smith and illustrations by Katz Cowley, 'The Dinky Donkey' follows the same formula that made its predecessor a worldwide hit. Readers will love the antics of this stinky punky plinky-plonky winky-tinky pinky funky blinky dinky donkey!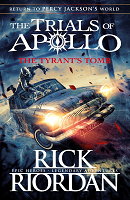 The Tyrant's Tomb (The Trials of Apollo Book 4)
Rick Riordan
9780141364032
Suitable for ages 9 - 11
You will get to the Tiber alive. You will start to Jive.
I am Apollo
I will remember
The former God Apollo, cast out by his father, Zeus, is having a pretty rough time of it. Well, for one thing, he's called Lester. But being an awkward mortal teenager is the least of his worries. Though he and his friends (some of them) have emerged from the Burning Maze, rescued the Oracle and lived to fight another day, they can't escape the tragedy that has befallen them, or the terrible trials still to face. So, with heavy heart, Apollo (OK, Lester) and Meg have a triumvirate still to defeat, oracles to rescue, and prophecies to decipher, so that the world may be saved, and Lester may ascend into the heavens to become Apollo once again. But, right now, Caligula is sailing to San Francisco to deal with Camp Jupiter personally, and they have to get their first. Or risk its destruction.
eBooks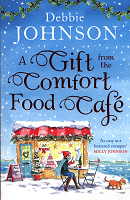 A Gift From The Comfort Food Café
Debbie Johnson
eBook from Overdrive
Cosy up at the Comfort Food Cafe for a romance that isn't just for Christmas…
Christmas has never been Katie Seddon's favourite time of year. Whilst everyone else shares memories of families coming together and festive number ones, the soundtrack to Katie's childhood wasn't quite so merry. But since she moved to the village of Budbury on the gorgeous Dorset coast, Katie and her baby son have found a new family. A family who have been brought together by life's unexpected roads and the healing magic of a slice of cake and a cupful of kindess at the Comfort Food Cafe. This year, Katie's new friends are determined to give her a Christmas to remember, and with a gorgeous newcomer in town, Katie's Christmas wish for a happy home for her son might just come true.


Digital Resources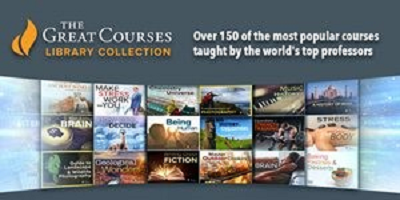 The Great Courses is the leading global media brand for lifelong learning and personal enrichment, with hundreds of courses spanning thousands of in-depth video lectures on subjects like Science, Health & Wellness, and much more.
Available free with library membership from RB Digital.
New Resource - My Library App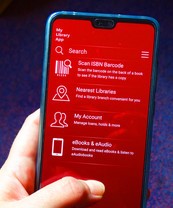 Harrow Libraries now have an app giving you quick access to the library catalogue from your phone or tablet. Check your account, renew items, browse the catalogue and make reservations. Spotted an interesting title in a bookshop? Scan the ISBN, check it's in stock and reserve it. It's quick and easy to use and compatible with Androids and iPhones.
Search for "My Library App" in Google Play or the App Store.