Below you'll find our book recommendations for the month.
If you are a member of the library you will be able to find the books in our online catalogue and take them out on loan. The eBooks and digital magazines can be downloaded for free via the PressReader, RB Digital, Overdrive or Borrowbox service.
Adult fiction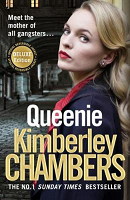 Queenie
Kimberley Chambers
9780008144821
No.1 Sunday Times Bestseller
Whitechapel in the 1930s was not an easy place to be brought up, and when the war came those with nothing were hit the hardest. Queenie watched her family struggle and learned her lessons the hard way. When she was a little girl there was one thing Queenie knew - she was going to get out of this. And then handsome Alfie Butler walks into her life and gives Queenie her ticket out. One rushed wedding later, the real trouble begins. As the Krays make their mark on the East End, Queenie realises what it takes for an East End girl to really succeed. Despite his good looks, Alfie Butler has no backbone, so Queenie looks to her sons. She will make men out of these boys. They won't be weak like their father, they will be as strong as their mother. They will rule the East End and finally Queenie will get her wish. Her boys - Roy, Vinny and Michael - will make sure their mother's name becomes East End legend.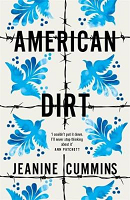 American Dirt
Jeanine Cummins
9781472261397
'Breathtaking... I haven't been so entirely consumed by a book for years' Telegraph
Vivid, visceral, utterly compelling, ' American Dirt' is the first novel to explore the experience of attempting to illegally cross the US-Mexico border, a journey which thousands of migrants make each year. Yesterday, Lydia had a bookshop. Yesterday, Lydia was married to a journalist. Yesterday, she was with everyone she loved most in the world. Today, her eight-year-old son Luca is all she has left. For him, she will carry a machete strapped to her leg. For him, she will leap onto the roof of a high speed train. For him, she will find the strength to keep running.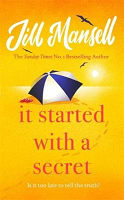 It Started With A Secret
Jill Mansell
9781472248503
'Gripping and incredibly comforting' Marian Keyes
'Like a little blast of sunshine - uplifting, heartwarming and supremely feelgood' Sophie Kinsella
Jill's Mansell's irresistible new book is the perfect escape. A beautiful Cornish setting, a chaotic family, a woman who's had enough of romance - or has she?
Lainey has just lost everything. Luckily one little fib (OK, quite a big fib) helps nail her dream job. Soon she's living in a stunning house by the sea, fending off obsessed fans for a retired - if far-from-retiring - actor and organising his charming but chaotic family. Yes, everyone thinks she's part of a couple and it's tricky keeping this secret. But at least she's not looking for love: with her disastrous relationship history, men are definitely off the agenda. Except Seth, the actor's grandson, really is very attractive. There's growing chemistry and a definite connection between them. What would happen if he knew the truth? But Lainey's not the only one with a secret - it seems everyone has them! And they're all about to start unravelling.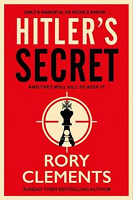 Hitler's Secret
Rory Clements
9781838770273
The most anticipated spy thriller of 2020, from the Sunday Times bestselling author of Corpus.
In the autumn of 1941, the war is going badly for Britain and its allies. If the tide is going to be turned against Hitler, a new weapon is desperately needed. In Cambridge, brilliant history professor Tom Wilde is asked by an American intelligence officer to help smuggle a mysterious package out of Nazi Germany - something so secret, even Hitler himself doesn't know of its existence. Posing as a German-American industrialist, Wilde soon discovers the shocking truth about the 'package', and why the Nazis will stop at nothing to prevent it leaving Germany. With ruthless killers loyal to Martin Bormann hunting him down, Wilde makes a desperate gamble on an unlikely escape route. But even if he reaches England alive, that will not be the end of his ordeal. Wilde is now convinced that the truth he has discovered must remain hidden, even if it means betraying the country he loves.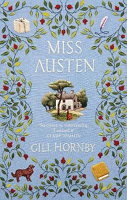 Miss Austen
Gill Hornby
9781529123760
'You can't help feeling that Jane would have approved.' Observer
A wonderfully original, emotionally complex novel that delves into why Cassandra burned a treasure trove of letters written by her sister, Jane Austen – an act of destruction that has troubled academics for centuries.
1840. 23 years after the death of her famous sister Jane, Cassandra Austen returns to the village of Kintbury, and the home of her family's friends, the Fowles. She knows that, in some dusty corner of the sprawling vicarage, there is a cache of family letters which hold secrets she is desperate should not be revealed. As Cassandra recalls her youth and her relationship with her brilliant yet complex sister, she pieces together buried truths about Jane's history, and her own. And she faces a stark choice: should she act to protect Jane's reputation? Or leave the contents of the letters to go unguarded into posterity.

Adult non-fiction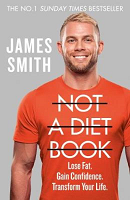 Not A Diet Book: Lose Fat, Gain Confidence, Transform Your Life
James Smith
9780008374273
No.1 Sunday Times Bestseller
Are you ready to change your life? Welcome to the James Smith revolution.
Self-confessed disruptor of a billion-dollar diet industry, James is armed with every tool you'll ever need to achieve incredible results from dieting, training, and staying in shape to identifying the fads, phonies and nonsense that get in the way of genuinely lasting progress. But this is so much more than just losing fat. It's getting to the root of why you always wear black; why you get undressed in the dark; why eating the foods you love make you feel guilty; why you're afraid to step into the gym; why your confidence is at an all-time low; and how all of this is having a negative impact upon all areas of your life, relationships and happiness. So, be prepared to transform your attitudes, fix bad habits, lose fat, gain confidence, and become the best possible version of yourself with the last 'diet' book you'll ever need.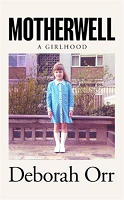 Motherwell: A Girlhood
Deborah Orr
9781474611459
'Motherwell is razor-sharp, fearless and wonderful' Adam Kay
Just shy of 18, Deborah Orr left Motherwell - the town she both loved and hated - to go to university. It was a decision her mother railed against from the moment the idea was raised. Win had very little agency in the world, every choice was determined by the men in her life. And strangely, she wanted the same for her daughter. Attending university wasn't for the likes of the Orr family. Worse still, it would mean leaving Win behind - and Win wanted Deborah with her at all times, rather like she wanted her arm with her at all times. But while she managed to escape, Deborah's severing from her family was only superficial. She continued to travel back to Motherwell, fantasising about the day that Win might come to accept her as good enough. Though of course it was never meant to be.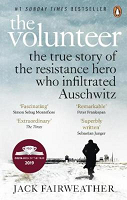 The Volunteer: One Man, An Underground Army, and the Secret Mission to Destroy Auschwitz
Jack Fairweather
9780753545188
'Pilecki is perhaps one of the greatest unsung heroes of the second world war ... this insightful book is likely to be the definitive version of this extraordinary life' -- Economist
This is untold story of one of the greatest heroes of the Second World War. In the Summer of 1940, after the Nazi occupation of Poland, an underground operative called Witold Pilecki accepted a mission to uncover the fate of thousands of people being interred at a new concentration camp on the border of the Reich. His mission was to report on Nazi crimes and raise a secret army to stage an uprising. The name of the detention centre - Auschwitz. It was only after arriving at the camp that he started to discover the Nazi's terrifying designs. Over the next two and half years, Witold forged an underground army that smuggled evidence of Nazi atrocities to the West, culminating in the mass murder of over a million Jews.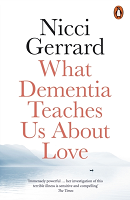 What Dementia Teaches Us About Love
Nicci Gerrard
9780141986432
'Immensely powerful . . . her investigation of this terrible illness is sensitive and compelling' Sunday Times
After her own father's death from dementia, the writer and campaigner Nicci Gerrard set out to explore the illness that now touches millions of us, yet which we still struggle to speak about. What does dementia mean, for those who live with it, and those who care for them?
This truthful, humane book is an attempt to understand. It is filled with stories, both moving and optimistic: from those living with dementia to those planning the end of life, from the scientists unlocking the mysteries of the brain to the therapists using art and music to enrich the lives of sufferers, from the campaigners battling for greater compassion in care to the families trying to make sense of this 'incomprehensible de-creation of the self'.

Children's books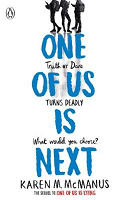 One Of Us Is Next
Karen M. Mcmanus
9780241376928
Suitable for Teens 14+
The highly anticipated, #1 New York Times bestselling sequel to One of Us Is Lying! There's a new mystery to solve at Bayview High, and there's a whole new set of rules.
Welcome back to Bayview High. It is a year after the action of 'One of Us is Lying', and someone has started playing a game of truth or dare. But this is no ordinary truth or dare. This game is lethal. Choosing the truth may reveal your darkest secrets, accepting the dare could be dangerous, even deadly. The teenagers of Bayview must work together once again to find the culprit, before it's too late.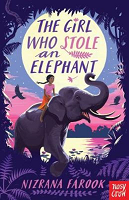 The Girl Who Stole An Elephant
Nizrana Farook
9781788006347
Suitable for ages 9 - 11
"The Girl Who Stole an Elephant is as rich, dazzling and alluring as a pouchful of royal jewels, and as triumphant as a trumpeting elephant! I loved it!" - Sophie Anderson, author of The House with Chicken Legs
Chaya, a no-nonsense, outspoken hero, leads her friends and a gorgeous elephant on a noisy, fraught, joyous adventure through the jungle where revolution is stirring and leeches lurk. Will stealing the queen's jewels be the beginning or the end of everything for the intrepid gang?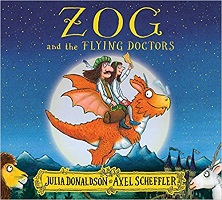 Zog and the Flying Doctors
Julia Donaldson
9781407173504
Picture Book Suitable for ages 0 - 5
Meet the flying doctors: Princess Pearl, Gadabout the Great and, of course, their trusty 'air ambulance', Zog the dragon, as they fly around the country, tending to a sunburnt mermaid, a distressed unicorn, and even a sneezy lion. But should princesses really be doctors? Pearl's uncle, the King, doesn't think so - until he himself falls ill, and only Pearl knows how to cure him.
eBooks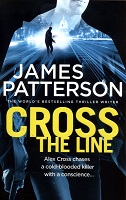 Cross The Line
James Patterson
eBook from Borrowbox
'If there really were human superheroes, Alex Cross would be at the head of the class ... and, with each instalment in the series, Patterson makes sure his superhero gets bigger and better while at the same time becoming more vulnerable.' — The New York Times
Shots ring out in the early morning hours in the suburbs of Washington, D.C. When the smoke clears, a prominent police official lies dead, leaving the city's police force scrambling for answers. Under pressure from the mayor, Alex Cross steps into the leadership vacuum to investigate the case. But before Cross can make any headway, a brutal crime wave sweeps across the region. The deadly scenes share only one common thread - the victims are all criminals. And the only thing more dangerous than a murderer without a conscience, is a killer who thinks he has justice on his side. As Cross pursues an adversary who has appointed himself judge, jury, and executioner, he must take the law back into his own hands before the city he's sworn to protect descends into utter chaos.
Digital Resources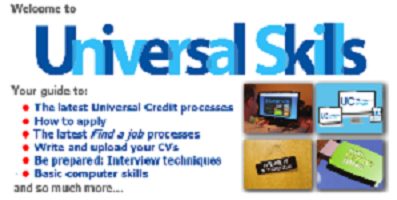 Universal Skills: This resource provides information on:
• Universal Credit – help to find the right credit for you
• Finding a Job – all the skills you need to get started including basic computer skills, creating a CV, writing covering letters and applying for jobs online
• Job Skills – Employability Awareness – Interview skills, how to prepare, techniques and tips, plus customer relations and preparing for the first day in a new job.
Free with your library membership.
New Resource - My Library App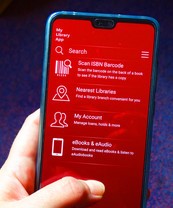 Harrow Libraries now have an app giving you quick access to the library catalogue from your phone or tablet. Check your account, renew items, browse the catalogue and make reservations. Spotted an interesting title in a bookshop? Scan the ISBN, check it's in stock and reserve it. It's quick and easy to use and compatible with Androids and iPhones.
Search for "My Library App" in Google Play or the App Store.