Below you'll find our book recommendations for the month.
If you are a member of the library you will be able to find the books in our online catalogue and take them out on loan. The eBooks and digital magazines can be downloaded for free via the PressReader, RB Digital, Overdrive or Borrowbox service.
Adult fiction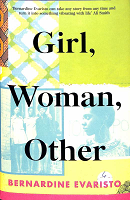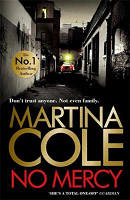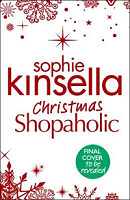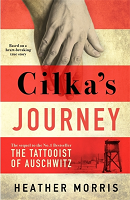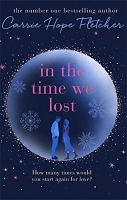 Girl, Woman, Other
Bernadine Evaristo
9780241364901
Joint winner of the Booker Prize 2019
'Bernardine Evaristo can take any story from any time and turn it into something vibrating with life' Ali Smith, author of How to be both
This is Britain as you've never seen it. This is Britain as it has never been told.
From Newcastle to Cornwall, from the birth of the twentieth century to the teens of the twenty-first, Girl Woman Other follows a cast of twelve characters on their personal journeys through this country and the last hundred years. They're each looking for something - a shared past, an unexpected future, a place to call home, somewhere to fit in, a lover, a missed mother, a lost father, even just a touch of hope . . .
No Mercy
Martina Cole
9781472249401

Family always come first. Until now.
Diana Davis has been head of the family business since the death of her husband, an infamous bank robber. She's a woman in a man's world, but no one messes with her. Her only son, Angus, is a natural born villain, but he needs to earn Diana's trust before she'll allow him into the business. Once he's proved he has the brains to run their clubs in Marbella, he is given what he's always wanted. It's the beginning of a reign of terror that knows no bounds. But Angus has a blind spot: his wife, Lorna, and their three kids, Angus Junior, Sean and Eilish. And as the next generation enters the business, Angus has a painful truth to learn. Even when it comes to family, he must show no mercy.
Christmas Shopaholic
Sophie Kinsella
9781787631960
Celebrate Christmas with the ultimate Shopaholic! A Sunday Times bestseller.
The brilliant laugh-out-loud festive novel from the Number One bestselling author.

It's always the same - Mum and Dad hosting, carols playing, Mum pretending she made the Christmas pudding, and the next-door neighbours coming round for sherry in their terrible festive jumpers. And now it's even easier with online bargain-shopping sites - if you spend enough you even get free delivery. Sorted! But this year looks set to be different. Unable to resist the draw of craft beer and smashed avocado, Becky's parents are moving to ultra-trendy Shoreditch and have asked Becky if she'll host Christmas this year. What could possibly go wrong? With sister Jess demanding a vegan turkey, husband Luke determined that he just wants aftershave again, and little Minnie insisting on a very specific picnic hamper - surely Becky can manage all this, as well as the surprise appearance of an old boyfriend and his pushy new girlfriend, whose motives are far from clear.
Cilka's Journey
Heather Morris
9781785769047

Based on the heart-breaking true story of Cilka Klein, Cilka's Journey is the sequel to the internationally No.1 bestselling phenomenon, The Tattooist of Auschwitz
Her beauty saved her life - and condemned her. Cilka is just 16 years old when she is taken to Auschwitz-Birkenau Concentration Camp, in 1942. The Commandant at Birkenau, Schwarzhuber, notices her long beautiful hair, and forces her separation from the other women prisoners. Cilka learns quickly that power, even unwillingly given, equals survival. After liberation, she is charged as a collaborator for sleeping with the enemy and sent to Siberia. But what choice did she have? And where did the lines of morality lie for Cilka, who was sent to Auschwitz when still a child? In a Siberian prison camp, she faces challenges both new and horribly familiar, including the unwanted attention of the guards. But when she makes an impression on a woman doctor, Cilka is taken under her wing. Cilka begins to tend to the ill in the camp, struggling to care for them under brutal conditions.
In The Time We Lost
Carrie Hope Fletcher
9780751571264
Luna Lark used to love her name, but that was before people started saying it differently. I'm so sorry, Luna. Are you alright, Luna? Everything will be okay, Luna. Luna doesn't want pity, what she wants is a fresh start. Somewhere she can make headway on her next novel, mend her broken heart, and - most importantly - keep herself to herself. For that Luna needs the most remote place she can find: Ondingside, a magical little island off the wild coast of Scotland. And when the town is cut off on her first night by a freak July snow storm it feels like fate. But Luna soon realises that being a newcomer in a small town might not be the best way to blend in. People are curious about her - handsome, kind, coffee shop owner Beau in particular. Will history repeat itself or will they have a future?
Adult non-fiction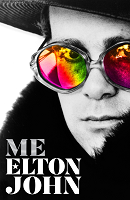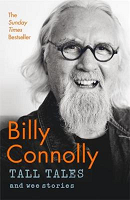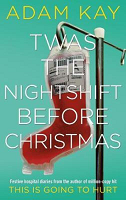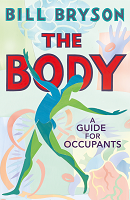 Me
Elton John
9781509853311
'Self-deprecating, funny . . . You cannot help but enjoy his company throughout, temper tantrums and all' The TimesJamie
In his first and only official autobiography, music icon Elton John reveals the truth about his extraordinary life, which is also the subject of the upcoming film 'Rocketman'. The result is 'Me' - the joyously funny, honest, and moving story of the most enduringly successful singer/songwriter of all time. Christened Reginald Dwight, he was a shy boy with Buddy Holly glasses who grew up in the London suburb of Pinner and dreamed of becoming a pop star. By the age of twenty-three, he was performing his first gig in America, facing an astonished audience in his bright yellow dungarees, a star-spangled T-shirt and boots with wings. Elton John had arrived and the music world would never be the same again.
Tall Tales and Wee Stories
Billy Connolly
9781529361339
Sunday Times Bestseller
In December 2018, after 50-years of belly-laughs, energy, outrage and enjoyment, Billy Connolly announced his retirement from stand-up comedy. It had been an extraordinary career. When he first started out in the late Sixties, Billy played the banjo in the folk clubs of Glasgow. Between songs, he would improvise a bit, telling anecdotes from the Clyde shipyard where he worked. In the process, he made all kinds of discoveries about what audiences found funny, from his own exaggerated body movements to the power of speaking explicitly about sex. He began to understand the craft of great storytelling too. Soon the songs became shorter and the monologues longer, and Billy quickly became recognised as one of the most exciting comedians of his generation. This book brings together the very best of Billy's storytelling and includes his most famous routines.
Twas The Nightshift Before Christmas
Adam Kay
9781529018585
Christmas is coming, the goose is getting fat, but 1.4 million NHS staff are heading off to work. In this perfect present for anyone who has ever set foot in a hospital, Adam Kay delves back into his diaries for a hilarious, horrifying and sometimes heartbreaking peek behind the blue curtain at Christmastime. 'Twas the Nightshift Before Christmas' is a love letter to all those who spend their festive season on the front line, removing babies and baubles from the various places they get stuck, at the most wonderful time of the year.
The Body: A Guide For Occupants
Bill Bryson
9780857522405
Bill Bryson achieved the seemingly impossible by making the science of our world both understandable and entertaining to millions of people around the globe. Now he turns his attention inwards to explore the human body, how it functions and its remarkable ability to heal itself. Full of extraordinary facts and astonishing stories this title is a brilliant, often very funny attempt to understand the miracle of our physical and neurological make up.
Children's books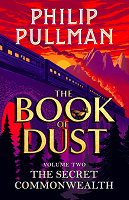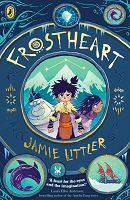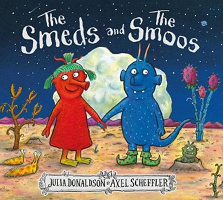 The Secret Commonwealth: Book of Dust Volume Two
Philip Pullman
9780241373330
Suitable for teenage 11 – 14 years
'This is that rare thing - a series that gets better with each book' Telegraph
'The Secret Commonwealth' sees Lyra, now 20 years old, and her daemon Pantalaimon, forced to navigate their relationship in a way they could never have imagined, and drawn into the complex and dangerous factions of a world that they had no idea existed. Pulled along on his own journey too is Malcolm; once a boy with a boat and a mission to save a baby from the flood, now a man with a strong sense of duty and a desire to do what is right. Theirs is a world at once familiar and extraordinary, and they must travel far beyond the edges of Oxford, across Europe and into Asia, in search for what is lost - a city haunted by daemons, a secret at the heart of a desert, and the mystery of the elusive Dust.
Frostheart
Jamie Littler
9780241355220
Suitable for ages 7 - 9
'A rip-roaring action adventure, full of humour, heart and unforgettable characters, all enhanced by Littler's wonderfully detailed black and white line drawings . . . expect big things.' The Bookseller

Way out in the furthest part of the known world, a tiny stronghold exists all on its own, cut off from the rest of human-kin by monsters that lurk beneath the Snow Sea. There, a little boy called Ash waits for the return of his parents, singing a forbidden lullaby to remind him of them - and doing his best to avoid his very, very grumpy yeti guardian, Tobu. But life is about to get a whole lot more crazy-adventurous for Ash. When a brave rescue attempt reveals he has amazing magical powers, he's whisked aboard the Frostheart, a sleigh packed full of daring explorers who could use his help. But can they help him find his family?
The Smeds and the Smoos
Julia Donaldson
9781407188898
Suitable for ages 0 - 5
Soar into space with a glorious story of alien folk that's literally out of this world! The Smeds (who are red) never mix with the Smoos (who are blue). So when a young Smed and Smoo fall in love, their families don't approve. But peace is restored and love conquers all in this irresistible tale from the creators of 'Stick Man'.
eBooks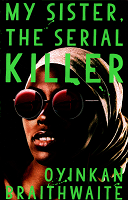 My Sister, The Serial Killer
Oyinkan Braithwaite
eBook from RB Digital
Sunday Times bestseller and The Times #1 bestseller
Longlisted for the Booker Prize 2019
Shortlisted for the Women's Prize for Fiction 2019
When Korede's dinner is interrupted one night by a distress call from her sister, Ayoola, she knows what's expected of her: bleach, rubber gloves, nerves of steel and a strong stomach. This'll be the third boyfriend Ayoola's dispatched in, quote, self-defence and the third mess that her lethal little sibling has left Korede to clear away. She should probably go to the police for the good of the menfolk of Nigeria, but she loves her sister and, as they say, family always comes first. Until, that is, Ayoola starts dating the fit doctor where Korede works as a nurse. Korede's long been in love with him, and isn't prepared to see him wind up with a knife in his back: but to save one would mean sacrificing the other.
Digital Resources



Stingray Qello – The world's largest collection of concert films and music documentaries
New Resource - My Library App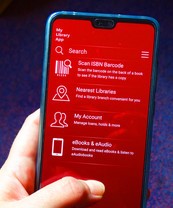 Harrow Libraries now have an app giving you quick access to the library catalogue from your phone or tablet. Check your account, renew items, browse the catalogue and make reservations. Spotted an interesting title in a bookshop? Scan the ISBN, check it's in stock and reserve it. It's quick and easy to use and compatible with Androids and iPhones.
Search for "My Library App" in Google Play or the App Store.