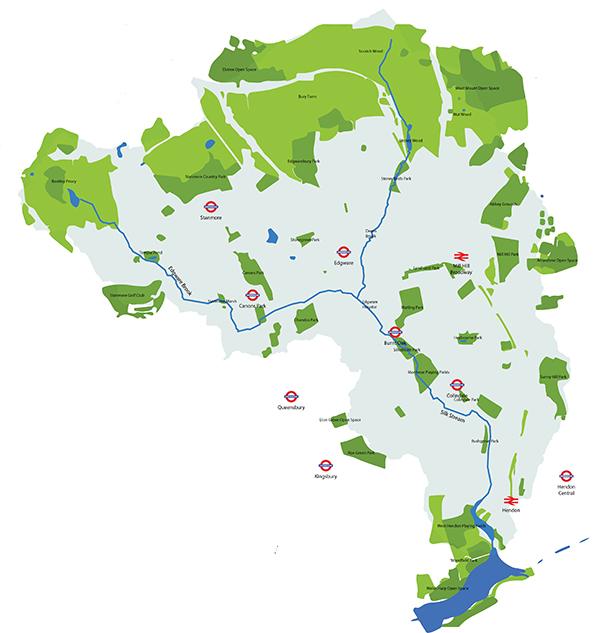 Out of 79 applicants from all over the country, Barnet and Harrow have secured a £6m fund for Flood and Coastal Resilience Innovation.
Harrow Council and Barnet Council will use the funding to reduce river and surface water flooding in the Silk Stream catchment area. View the catchment map.)
The project will also help to tackle Climate Change and aims to build nature based and sustainable schemes within both the Barnet and Harrow Boroughs and beyond.
It will also benefit:
the environment
water quality
biodiversity
education
society (engaging with schools, youth groups and community training)
green spaces for the community
Community and business engagement across the area will form a large part of this project.
We are currently writing a Communications and Engagement strategy that will ensure engagement is meaningful and helps to shape the project.
We will use varied consultation methods throughout the project across Harrow and Barnet.
The project will be delivered from 2021 to 2027.
An options assessment is currently taking place which will be finished by April 2022
Over the next year we will be engaging with stakeholders and communities.