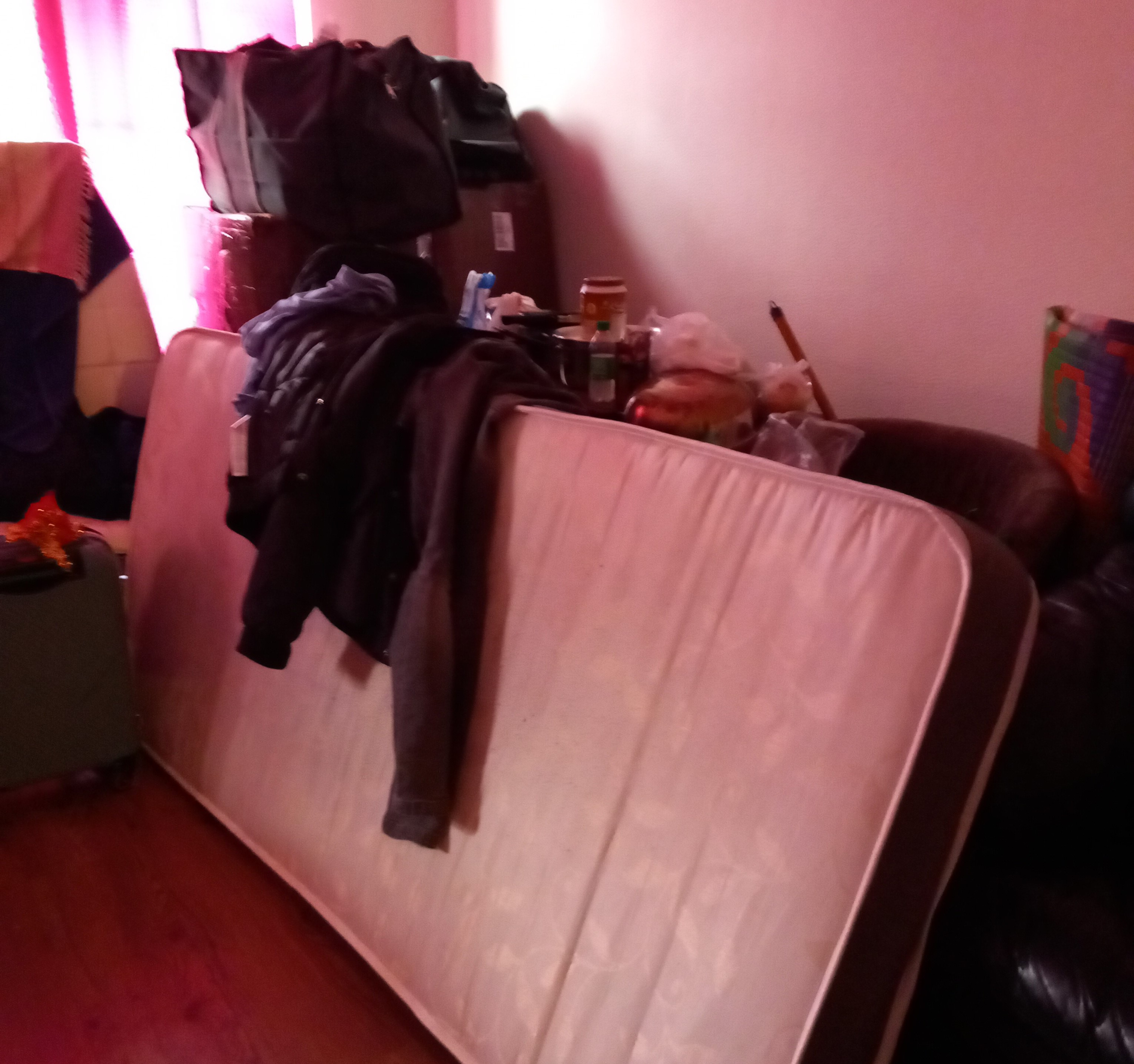 A severely overcrowded property was recently uncovered by the council's enforcement teams.
During the council's week of action in Rayners Lane, a routine inspection on a suspected House of Multiple Occupancy (HMO) turned into a 'nightmare'. Officers found a flat crammed with at least 10 adults and three children and all sharing one bathroom and tiny kitchen. The three-bed flat (over two storeys) had numerous mattresses on the floor which first raised suspicions.
Further inspection uncovered a host of hazards and risks to health with exposed wires, and unsuitable sockets for appliances which could in the worst case scenario cause a fire to break out. Not only that, they were also sharing tiny kitchen with little space to prepare and store food safely and only one bathroom and toilet. The council's enforcement team are taking it up with the landlord.
Cllr Anjana Patel, Cabinet Member for Highways, Infrastructure and Community Safety said:
"Overcrowding is unsafe, unsanitary and exploits people who deserve a decent place to call their home. It's the job our enforcement officers to ensure instances like this don't happen and that tenants are safe. This is why it is so important that Houses of Multiple Occupancy are licenced and comply with the law.

"While the majority of our landlords and agents look after their tenants and keep properties safe, there are a few who simply don't care. We are not afraid to take action and will take cases like this further and where necessary take them to court."