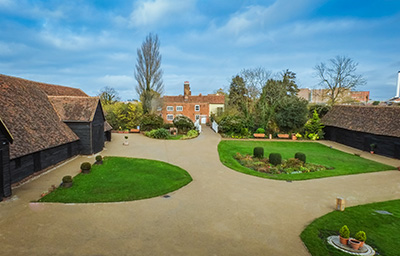 Discover the intriguing tales and fascinating facts of Harrow's History with free museum entry and a host of exhibitions, family activities and community events at Headstone Manor & Museum!
Whether you've recently moved to Harrow, are just visiting, or have been a resident all your life, you can discover all the historical tales about the local area at Headstone Manor & Museum.
Founded in 1986 by a group of dedicated local residents and volunteers, the Museum recently reopened in 2017 after a large refurbishment, which saw the medieval Manor House open to the public for the first time.
The Museum tells the many stories of the people of Harrow from the ancient past to today. Explore Harrow's earliest history when you enter the Grade II listed Small Barn, followed by a time travelling tour of the borough along a guided path through the Grade I listed medieval Manor House. Families and children can explore, dress up, and craft in the Grade II listed Granary Learning Centre.
Headstone Manor & Museum regularly has something extra for you and the entire family to enjoy during your visit. Their busy programme includes talks, tours, exhibitions, events and family activities: discover all upcoming events and visitor information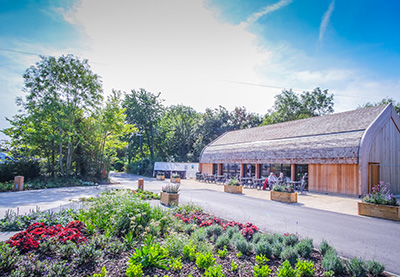 When visiting, why not pick up a Nature Finders trail and explore the area and wildlife around Headstone Manor's unique medieval moat and beautiful park? Be sure to visit the stylish Moat Café and enjoy a freshly made coffee, a slice of cake, or a light bite while you spend some time enjoying the newly landscaped surroundings.
Headstone Manor & Museum also serves as the elegant, historic background for weddings and parties held in our stunning Grade II* listed Great Barn. The Barn is open to the public on special event days throughout the year. Find out more about The Great Barn here.
The Harrow Local History Archive
For those passionate about researching local history, The Harrow Local History Collection & Archive is also located at Headstone Manor & Museum. The Archive has a long history, being held in various borough libraries from 1948 until 2013 when it moved to the Museum. Containing over 60,000 documents, books, ephemera, maps, and visual material relating to the past and present borough of Harrow and its residents. The archive provides a wealth of information for various enquiries and research topics. Currently, the collection is undergoing cataloguing and other substantial changes in order to create a new research space to make the Archive more accessible to the public. For all updates, please visit the website.