Harrow's Heroes 2023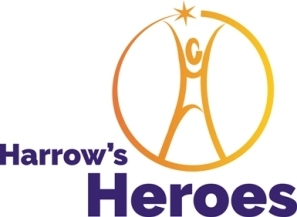 Everyone knows a local hero
Our flagship community awards returns this September! And we want to hear about our local heroes.
Harrow's Heroes celebrates the extraordinary achievements, hard work and dedication of people and teams who make our borough a special place to live and work.
It highlights and showcases the best of the borough. We know thousands of people go out of their way to help their neighbours and communities.
From our carers, food distributers, our emergency services, and teachers; to volunteers, street cleaners, befrienders and transport drivers – there are lots of great things taking place in our borough that we want to celebrate.
No matter how big or small the difference made, we want to hear about the fantastic people who make our borough special.
The awards are open to everyone who lives or works in Harrow or serves Harrow residents.
This year the response was fantastic with more than 100 nominations. We are now in the process of getting in touch with all nominees and finalists.
2023 Harrow's Heroes finalists
Below are the award categories and finalists for this year. We will update with further details. Winners wil be announced in September.
Outstanding Young Person
Abi Carlen
Radhika Kovendrakumar
Rushil Jansari
Tara-Bella Halai
Supporting Vulnerable People
Allie Brice
Carmen Blake
Erica Fontaine
Hilary Ford
Contribution to the Community
Alicia Johnson
Emma Calderbank
Jade Fardon
Mr and Mrs Chandramohan
Bringing People Together
Courtfield 19
David Heasman
Louise Baxter
Extraordinary Achievement
Ajay Shah
Diven Halai
Sheela Gajjar
Emma Quirke
Pride in Harrow
Andrew Rylett
Harrow Litterpicking Group
Lynn Scott
Peter Davies
Health and Wellbeing
Arthur Leong
Dr Silvia Gerea
Karen Ricketts
Roxeth Walking Group
Team
Diya Group
Harrow Recreation Ground Users Association
Harrow Sustain IT
RCCT/Romanian Hub
Good Neighbour
Harsh Kubavat
Jagdishbhai Raja
Justin Patel
Shelina Islam
Lifetime Achievement
Jacqueline Pollock
Jennie Youle
Lynn Clifford
Valerie Ashley
Volunteer of the Year
Chosen by the judges - To be announced on the night of the awards