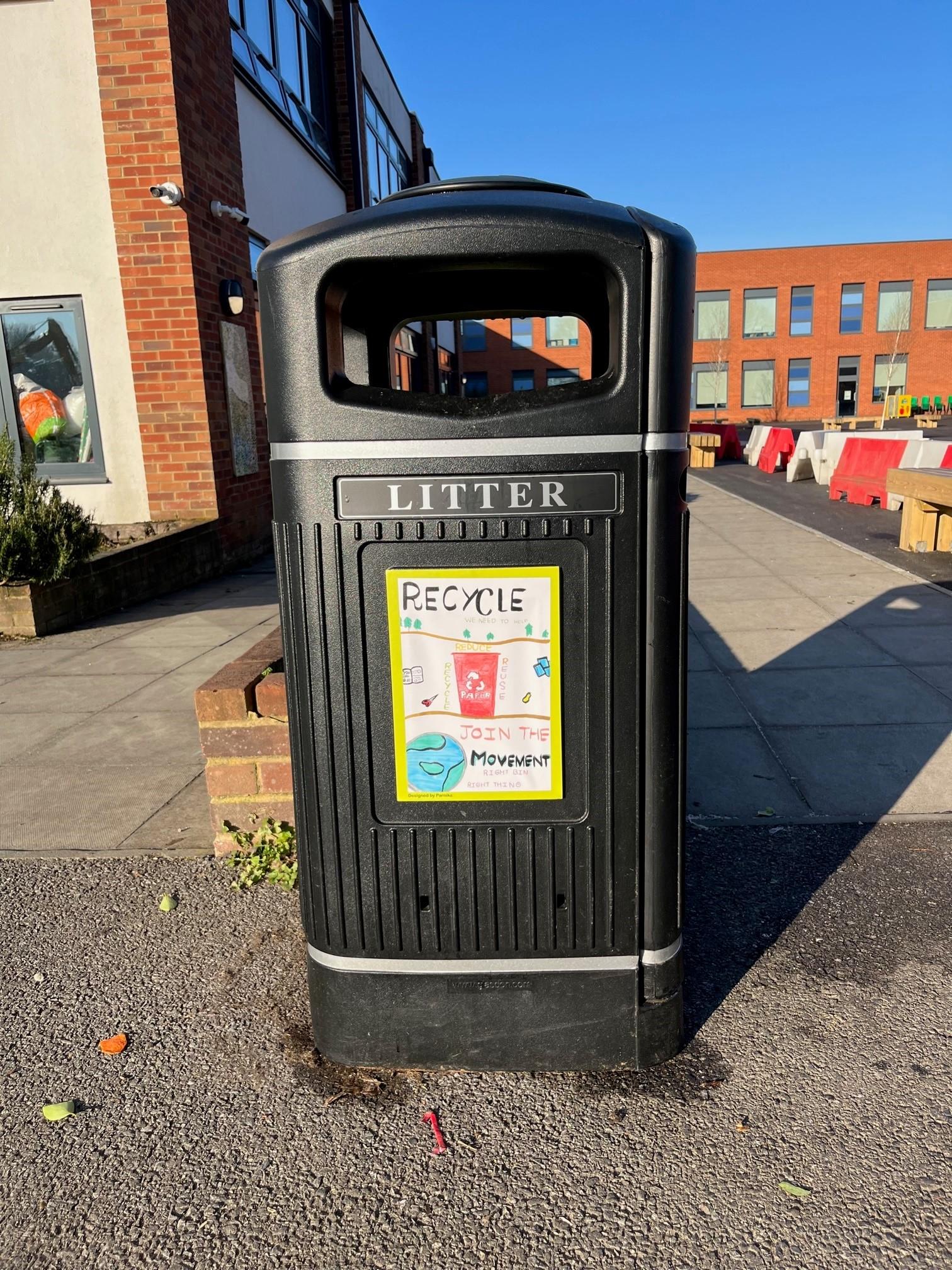 Children in Harrow will be getting a bright new addition to their playgrounds this week as the winning entry in our school poster design competition is placed in primary schools around the borough.
Harrow's Environmental Services asked school children to get creative and design an eye-catching poster to be displayed on 30 new school litter bins, using the latest Recycle Week theme of Let's Get Real About Recycling.
More than 300 entries were received, and the winners picked by judges including Cllr Anjana Patel, cabinet member for Environment and Community Safety. The winning design was created by Parnika Gupta from Roxbourne School, who was presented with a certificate by Cllr Patel at a special assembly.
Cllr Anjana Patel said:
"We had so many great entries to our competition, it was hard to choose. Parnika's poster really captured the theme with its clear message about the need for everyone to join the recycling movement, along with its bright artwork.

"It was great to be able to visit Roxbourne School to present Parnika with her certificate and talk to the children about recycling and putting their rubbish in the right bin.

"I was pleased to hear many already recycle at home and know the importance of helping the environment. Now they will know to do the same when they are in the school playground.

"Thank you to everyone who took part and congratulations to our winners."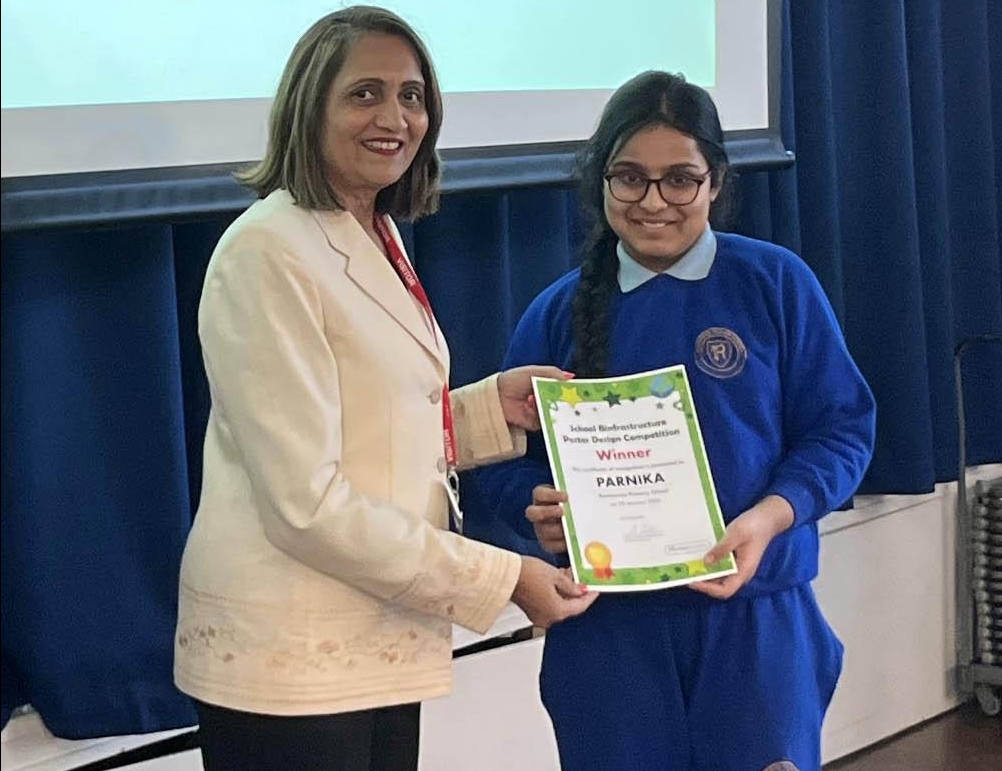 The school bins project is part of Harrow Council's Right Bin Right Thing strategy, focusing on making sure litter and recycling go in the right place, helping us recycle more and keep the streets clean.
Runners-up were Darius from Kenmore Park Infant School and Tabita from Elmgrove Primary School. All will be receiving certificates.