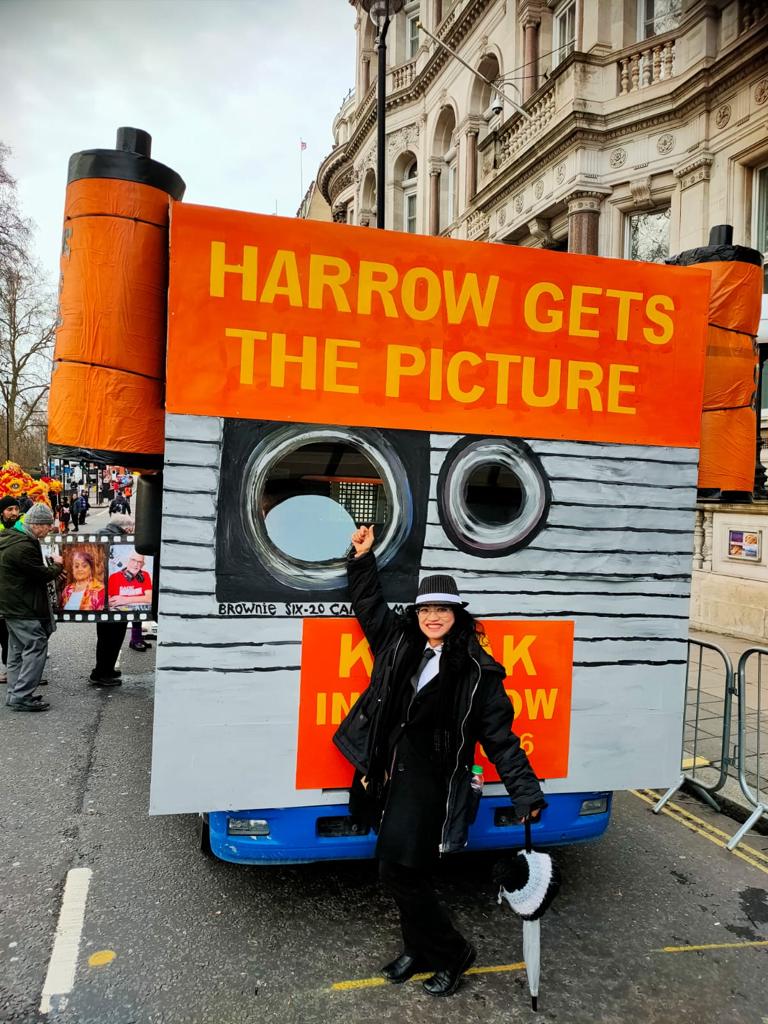 For the first time since the global pandemic Harrow took part in this year's New Year's Day Parade – and won third prize!
Along with a dozen other borough, Harrow battled it out with a dazzling float depicting the historic Kodak factory. The theme of the was 'Harrow Gets the Picture' and featured Kodak over the last 100 years.
Thousands lined the streets of London to watch the parade and Harrow's float was commended for its originality, the energy of the dancers, and the involvement of all parts of the community. The £5,000 prize money will go to the Mayors of Harrow's chosen charities.
Mayor of Harrow, Cllr Janet Mote said:
"It's an amazing achievement that we won third place in the New Year's Day Parade and £5000.00 for the Mayor's charity. I am so proud of All Who made this possible. Looking forward to congratulating all performers and the people who made the fantastic float in the Members Lounge especially John Hinkley for all his organising! Wonderful for Harrow. Just incredible! What an amazing way to start the New Year!"