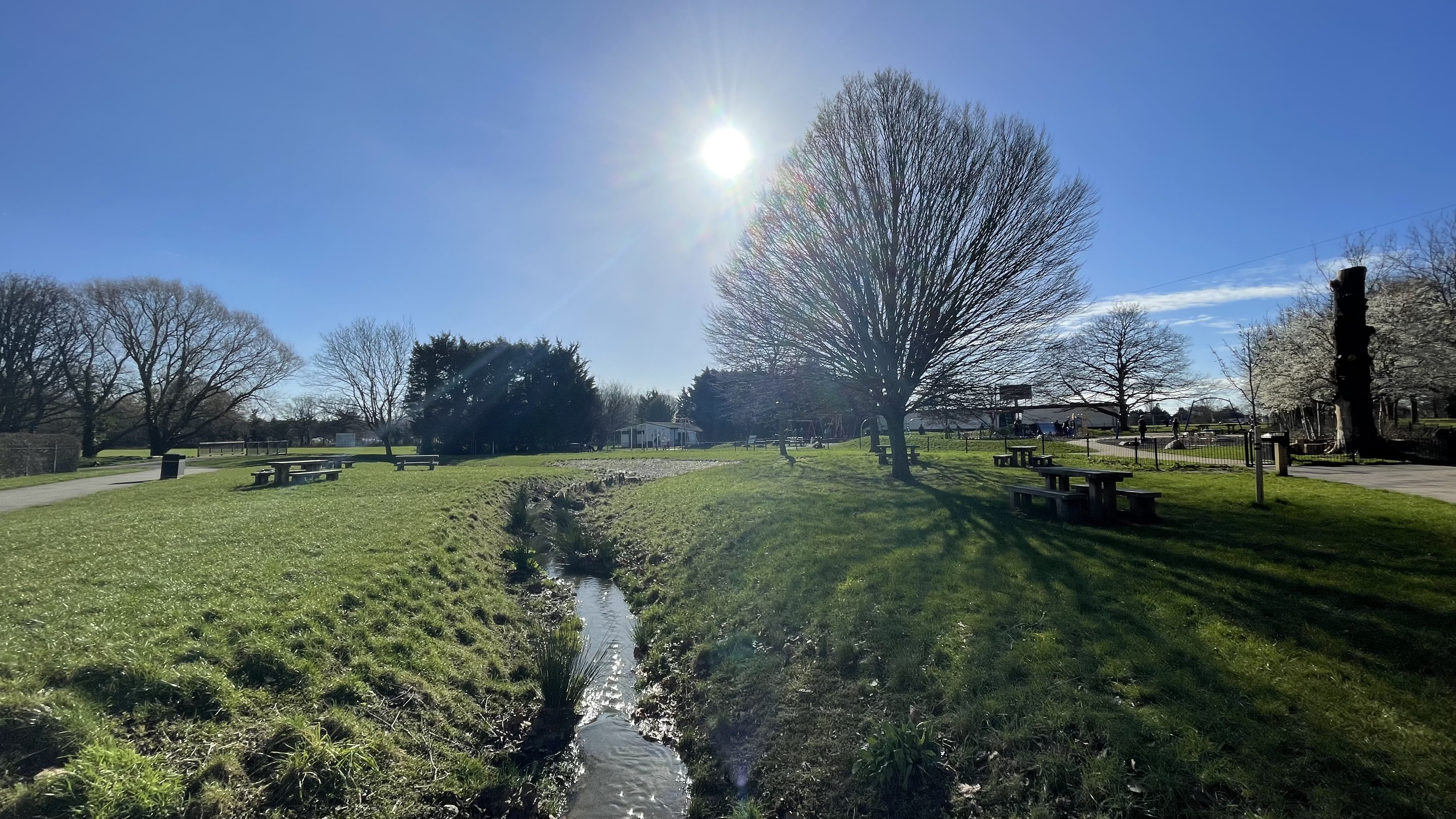 Five Harrow parks have retained Green Flag status with Headstone Manor awarded for the first time following major restoration and improvement works
Harrow has gained a new Green Flag park! Headstone Manor has officially joined five Harrow parks that have retained their status as some of the best parks in the country.
The historic park which has gone through a major restoration and improvement programme - thanks to Heritage Lottery Funding - now boasts green flag status along with Pinner Memorial Park, Harrow Recreation Ground, Roxeth Recreation Ground, Kenton Recreation Ground and Canons Park.
Headstone Manor is the remaining land of one of the largest farms near London. With over 500 acres in Size (about 500 football pitches). It was a working farm for over 1000 years for which during this time was owned by influential people including the Archbishop of Canterbury and Henry VIII.
Over the last 7 years, the park has undergone a major restoration programme thanks to funding from the Heritage Lottery Fund to upgrade its features and improve flood risks to help prevent the local area flooding during storms. The extensive work has also included improving water quality, air quality, biodiversity, education, wetlands, new trees, and supporting the museum to increasing visitor numbers.
The Green Flag award is the international quality mark for parks and green spaces classing them as some of the best parks in the UK.
Cllr Anjana Patel, cabinet member for Environment and Community Safety said:
"This is fantastic news – not only have we retained our green flag parks, but we've gained a new one, and it's a well-deserved one for Headstone Manor. This park has for many years gone through major works to improve the park and quality of life for local residents and park user groups. We know our residents value our parks – they offer a place to relax, exercise and meet friends and family – and throughout the pandemic it has been proved how vital they are for health and wellbeing.
"I would like to congratulate everyone who has been involved in achieving Green Flag status for our six parks. I know a lot of work has taken place in the background by volunteers, park user groups and our parks teams. This award is a testament to the hard work put in to ensure our parks remain of a high-standards."
The Green Flag Award scheme, managed by environmental charity Keep Britain Tidy under licence from the Department for Levelling Up, Housing and Communities, recognises and rewards well-managed parks and green spaces, setting the benchmark standard for the management of green spaces across the United Kingdom and around the world.
The borough's other Green Flag parks are:
Grade II-listed Canons Park includes The King George V Memorial Garden, a walled garden, which was originally part of the Duke of Chandos' kitchen gardens and was re-designed in the 1930s, once the park became open to the public.
Harrow Recreation Ground provides excellent sports facilities including cricket squares, football pitches, a bowling green, tennis courts and a basketball court and is home to Harrow Bowls Club, one of the largest Middlesex bowls clubs with an affiliation to national, county and district associations.
Roxeth Recreation Ground has a number of features including a children's playground, green gym, tennis, football and cricket facilities.
Pinner Memorial Park includes a bowling green and a pond with ducks and geese and a small aviary of budgerigars. An ornamental 'Peace Garden' also provides a quiet place to sit and relax.
Kenton Recreation Ground includes sporting facilities, including basketball and cricket and is home to a BMX track that opened last year.