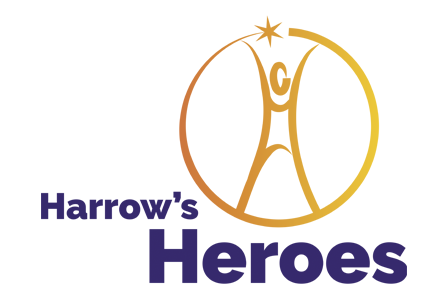 Nominations for Harrow's Heroes are open until Sunday 24 July.
We are thrilled to announce that we are once again hosting our flagship community awards – Harrow's Heroes.
We want to hear about your local heroes and are inviting everyone to nominate an individual or team who have gone above and beyond to help make our borough a special place to live and work.
It may be a simple act of kindness, incredible courage and bravery shown in the face of adversity or even a battle against the odds to make a difference to your community or loved one. Harrow's Heroes celebrates and awards these amazing people – and now is your chance to nominate a team or individual for this year's awards.
Cllr Jean Lammiman, Cabinet Member for Community and Culture said:
"The last two years have been beyond anyone's experience with the advent of the pandemic, which truly brought out the best of the borough and saw thousands of people roll up their sleeves and help their neighbours and communities get through what was a truly difficult time.

"So I am delighted that our annual Harrow's Heroes awards ceremony is back this year.

"There are thousands of people who do great things in our borough. From everyday acts of kindness to changing or saving lives, they sacrifice their time and energy to improve the wellbeing of others and their community. These local heroes walk among us bringing a little bit of everyday sunshine to all – and we want to hear their stories."
From our emergency services, carers, scouts, food distributers and teachers; to volunteers, street cleaners, befrienders and litter-pickers – there are lots of great things taking place in our borough that we want to celebrate.
So what are you waiting for? Download the nomination form and nominate someone today. Nominations are open until Sunday 24 July.
Shortlisted finalists and winners will be chosen by a specially selected panel of judges and presented with awards at a grand ceremony in September.
For further information on how to nominate, for terms and conditions or if you would like to sponsor the event, please visit www.harrow.gov.uk/harrowsheroes