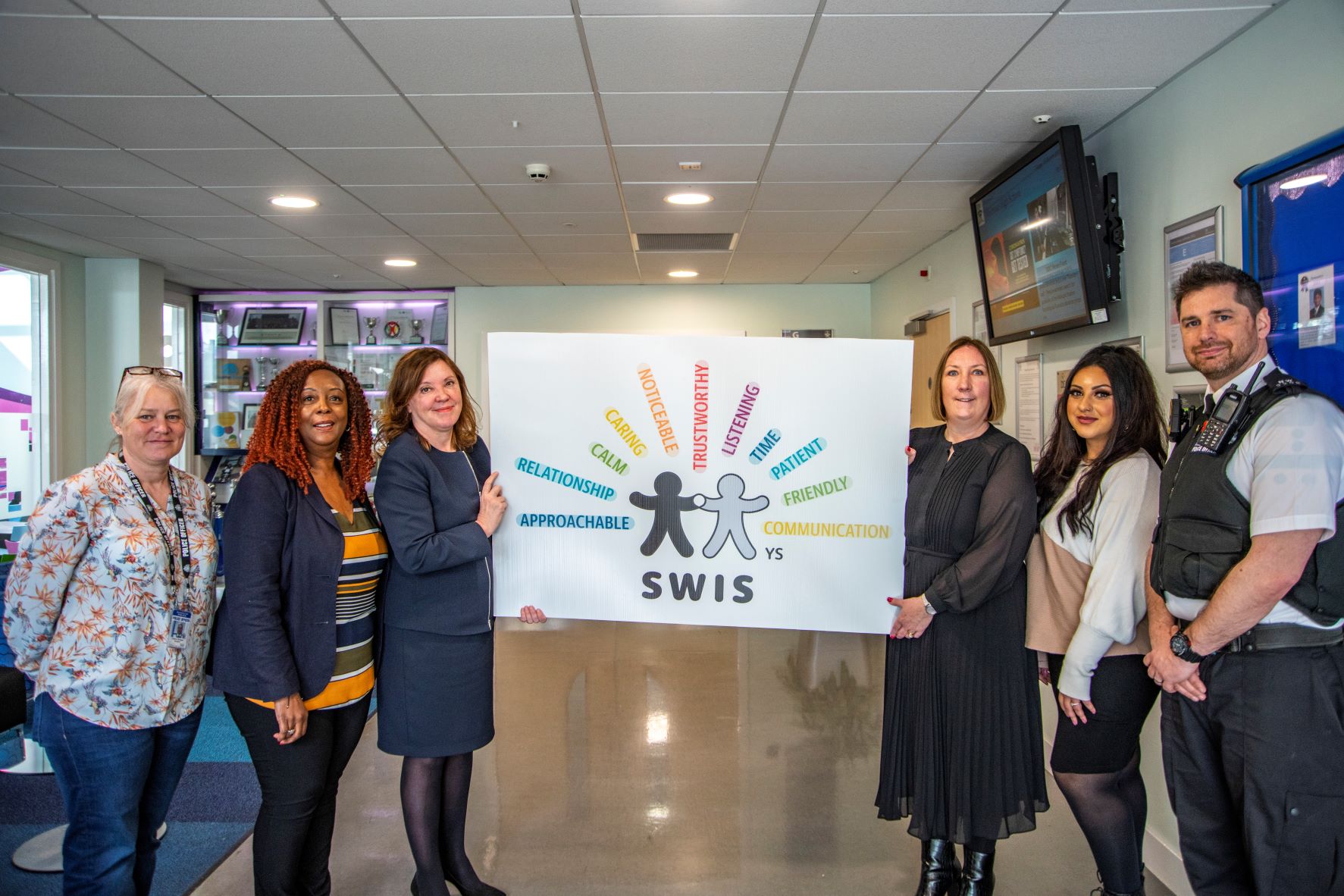 Harrow is one of 21 Local Authorities involved in the Social Worker In Schools Project. Children's Commissioner Dame Rachel de Souza visited Whitmore School on Friday 18 March.
In a first of its kind, since November 2021, six social workers have been placed in six secondary schools to provide early intervention and keep children safe at home, school and in the community.
The Social Worker in Schools Project funded by the DfE allows for early identification of vulnerable young people, assessing their needs, and providing support and advice.
The project aims to reduce or prevent referrals into Children's Services and young people going into Local Authority care.
The approach is breaking down the barriers and preconceived ideas of what it's like to have a social worker. It has enhanced multi-agency working, by having social workers co-located with education colleagues, resulting in more timely decision making and responses to the needs of young people by professionals.
On Friday 18 March, the Children's Commissioner Dame Rachel de Souza visited Whitmore High School (one of the six schools taking part) and praised the work of social workers and the school on how well the project was going.
She was also delighted to hear from students and teachers about their experience and how the project was benefitting them while also talking about ways in which the project can be enhanced to further benefit young people including mental health support.
Cllr Christine Robson, Cabinet member for education said:
"Every young person should have someone whom they can trust and who can bring positive changes to their lives.

This project does exactly that by having social workers placed in schools to help identity and support vulnerable young people. The feedback from young people proves how effective this has been.

They like having an accessible social worker who they can see every day, build a relationship with and have a positive influence to both their development and their future.

"It was great to welcome the Children's Commissioner visit one of the schools to see how well the project is working and hear directly from young people. I look forward to seeing more young people supported through this project."
Dame Rachel de Souza, DBE, Children's Commissioner for England.
"It was lovely to be hosted by Whitmore school and learn more about the Social Work in Schools programme.

Getting to meet social workers and children involved really brought it to life – and I was lucky enough to get to launch the new logo for the Programme which fittingly had been designed by one of the pupils involved.

Thanks so much to Head, Sue Hammond, and Harrow local Authority for organising and hosting this really helpful and inspiring visit."