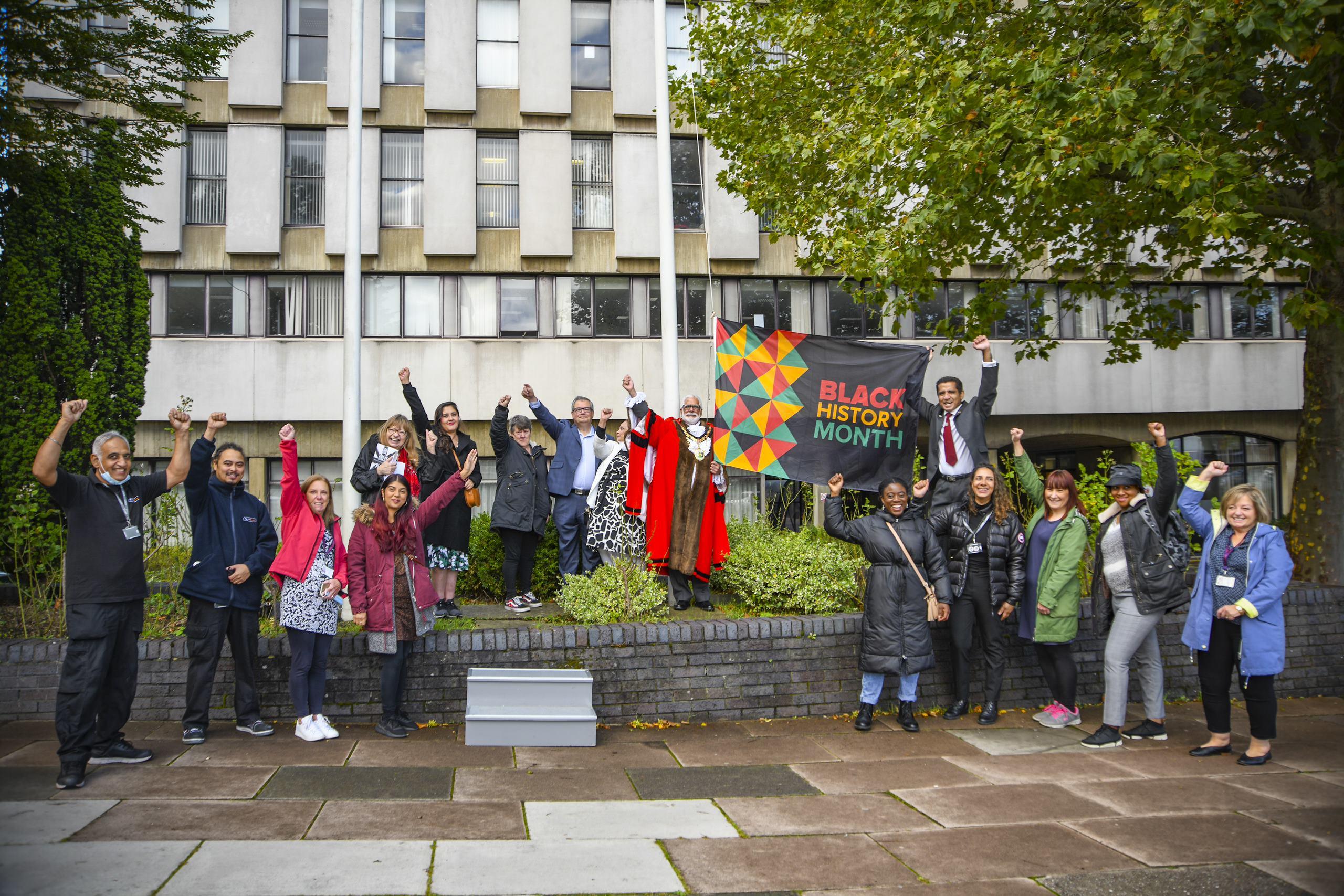 On Friday Harrow Council marked the beginning of Black History Month (BHM) with a special flag-raising.
The Mayor of Harrow, Cllr Ghazanfar Ali, was joined by other council representatives as he raised the official Black History Month flag.
BHM is important because it creates a platform to learn about history from a black perspective.
The grassroots of BHM can be traced back to the 1960s as awareness grew that black identity and experiences were obscured and should be celebrated.
BHM goes beyond the only history that is told about racism and slavery.
It raises awareness about the contributions, sacrifices, and achievements, often overlooked, that pioneering black people have made throughout history.
This year the BHM theme is 'Proud to Be', to celebrate the achievements, culture and heritage of black and brown people of all ages throughout the UK.
The ask this month is for people to share what they are 'Proud to Be', making Black History Month 2021 personal and unique to individuals, families and communities.
Throughout the month of October there are a series of BHM special events taking place in Harrow including Harrow Libraries; Harrow Art Centre; and Headstone Manor & Museum. The London Councils Black History Month events calendar is also now live.
Please take a look at the pages to see what events are taking place across Harrow and London as a whole.
Harrow Council is committed to being an avowedly anti-racist organisation, combatting discrimination and developing an inclusive workforce and community that feels valued, respected and reflects the rich diversity in Harrow.
We are incredibly proud to have signed the Race at Work Charter. This commits us to a series of important actions that will help protect and promote the interests of black, Asian and multi-ethnic colleagues.
We wish all of you a Happy Black History Month.