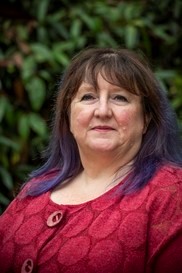 We've all been hearing a lot in the news about the AstraZeneca vaccine and blood clots.
A small number of countries temporarily stopped using it due to concerns about people developing blood clots after having the vaccine. This was a precautionary measure until the evidence could be reviewed.
The UK regulator (the MHRA), the European regulator (EMA), and the World Health Organisation all concluded that there is no increased risk of blood clots from the AstraZeneca vaccine.
In more than 17 million doses given, just 35 people developed blood clots, which is two cases of clots per million people vaccinated.
The general population gets blood clots at a rate of 1 in every thousand people: that's 500 times higher than the rate seen in those who were vaccinated.
For women taking the oral contraceptive pill, the risk is six cases in every thousand people taking the pill – that is six times higher than the general population risk and 30,000 times higher than that seen in the AstraZeneca vaccinated group.
If you catch Covid-19, your risk of having a blood clot increases and, for people in intensive care with the virus, the figure is one in five.
With fluctuating vaccine supplies, the focus remains on getting the most vulnerable groups vaccinated first, which is why NHS England has opened up the national booking service to everyone aged 50 or over.
People due a second dose of their vaccine in April will also receive it then.
I recently received the AstraZeneca vaccine. I experienced some minor side effects for a day or so, but this would not deter me from having it again or recommending that you have it.
You are far more likely to become infected with Covid-19 than you are to get a blood clot from having the vaccine. My advice is to take the vaccine.