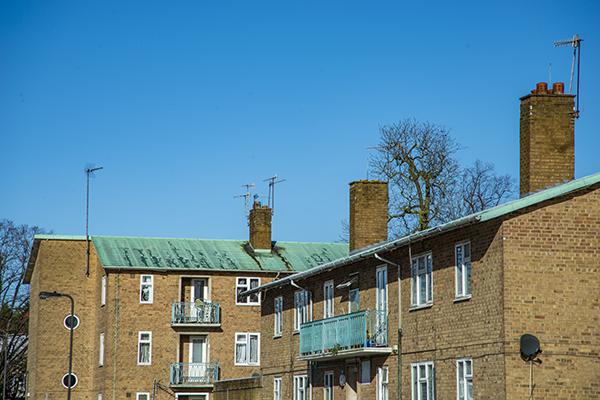 New roofs will benefit 13 blocks of flats in Pinner Grove/Grove Avenue with work to commence in the spring.
Harrow Council is investing in attractive, thermally efficient and fire-safe compartmentalisation roofs for 13 blocks of flats.
Work on the new roofs, in Pinner Grove/Grove Avenue, will commence this spring.
This estate improvement has been requested by residents and will greatly reduce ongoing maintenance costs for many years.
Pinner Grove/Grove Avenue is a post-war estate constructed in 1949 consisting of 13 low rise blocks of flats.
These are a mix of two, three and four storey blocks providing 176 dwellings. The roofs are low (30 degree) pitch with copper sheet covering.
The scope of the works is to renew the copper roofs with a more thermally and cost efficient solution, which will consist of a woven fibreglass copper-faced membrane that will keep the current green copper appearance, insulate the roof structure, carry out fire safety compartmentalised works, renewal of all rainwater goods, renewal of soffits/fascia/repair and also any associated roof repairs.
Works should be completed within a six-month time-frame and the contractor is investigating recycling options for the copper roof.
Cllr Phillip O'Dell, Housing Portfolio Holder, said:
"I am very proud that, despite these difficult times with Covid-19, Harrow Council Housing is progressing with major home improvements for Pinner Grove/ Grove Avenue estate.

"The residents will welcome thermally improved, secure roofing as the old roof was needing a lot of maintenance to keep it watertight.

"This is just one element of our multi-million pound home improvement plan for Harrow council homes in 2021."