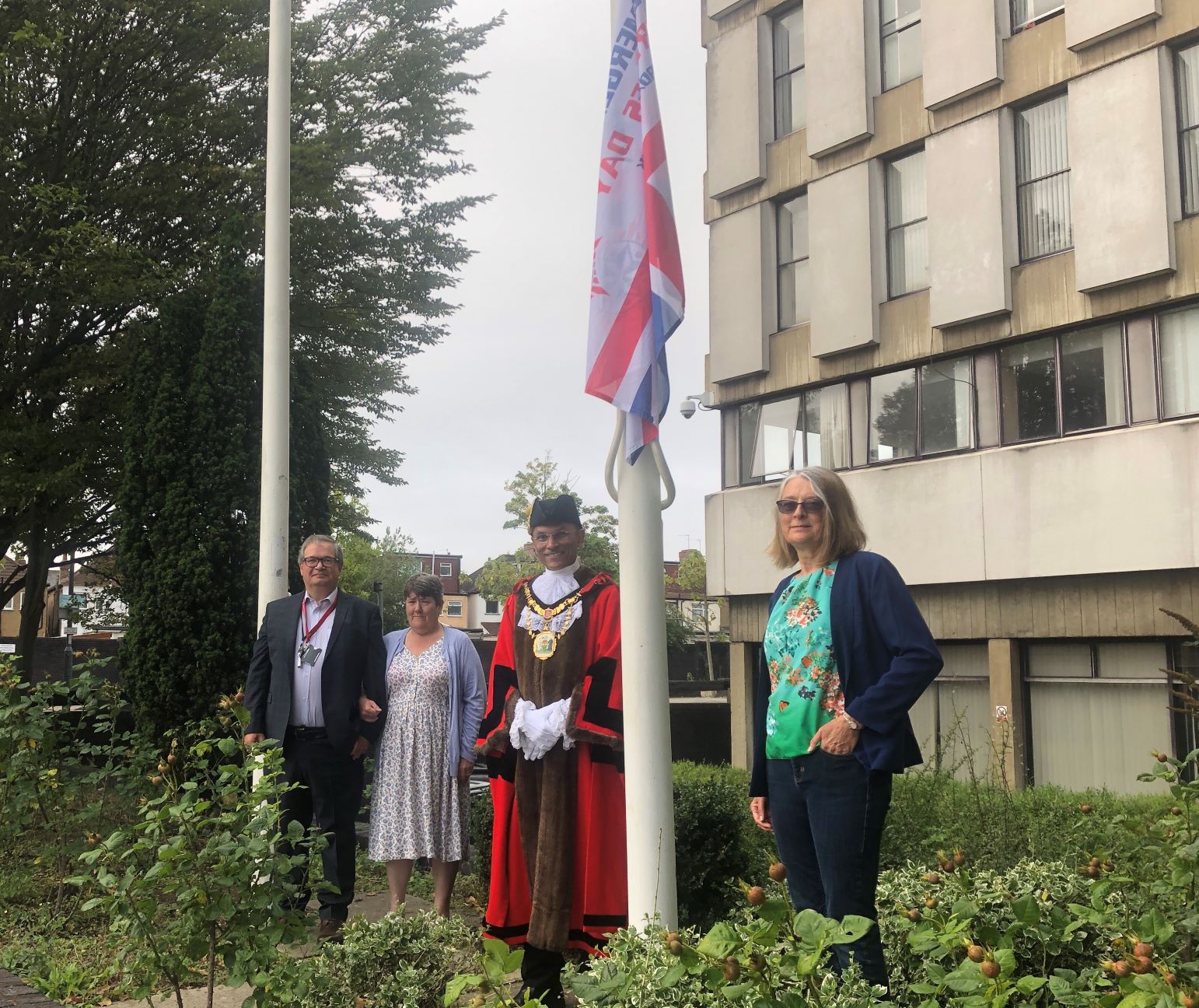 999 Day marked in Harrow with flag-raising.
A flag was raised for Emergency Services heroes at the Civic Centre on Wednesday morning, by the Mayor of Harrow Cllr Nitin Parekh.
The event was a demonstration of the borough's support for selfless 999 workers to mark Emergency Services Day.
Emergency Services Day (999 Day) is a Government-backed national day across the UK, which takes place on 9 September each year. It is your chance to show your support for our 999 heroes past and present.
And, this year, with the response to the Covid-19 pandemic, the debt we owe to our emergency services workers is even more pronounced.
As well as a time to give thanks the event is also an opportunity to consider volunteering across the emergency services, including the many roles available, such as the special constabulary, NHS community responders, volunteer firefighters and others.
The Mayor of Harrow, Cllr Nitin Parekh, said:
"Emergency Services Day is a time where we rightly reflect on the selfless work our 999 crews do and give thanks for their efforts.
"It is an honour to raise the flag to recognise all that they do for us – especially this year when so many have gone the extra mile in the fight against Covid-19.
"On behalf of the people of Harrow I thank them for all they have done and continue to do for us."