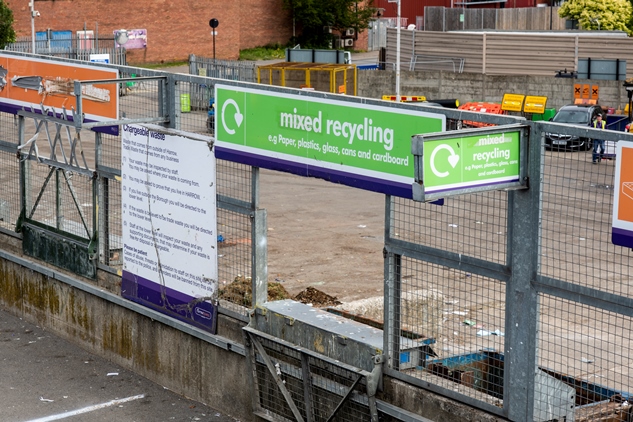 The Recycling centre opens as normal starting Monday 15th June 2020 with some temporary measures still in place.
From Monday, you'll be able to use the Harrow Recycling Centre on Forward Drive but you must only visit the tip if it is not possible to manage your waste through collections.
We are urging everyone to utilise their recycling, food and general waste and only use the tip if it absolutely essential.
Over the last few weeks, we have been staggering visits by postcode. Thank you for everyone who visited and followed the rules.
From Monday 15th June 2020, the postcode scheme will no longer be in place. Instead the following measures will now be in place:
Opening hours go back to 8.30am to 4.30pm.
Sort your waste before you arrive and use the right bays for different waste. Please take a look and what can bring to our site.
6 bays will remain open to allow social distancing and safe disposal of waste.
No trade waste, white goods or bulky waste will be accepted at this current time. This will be reviewed again in a fortnight.
Valid Photo ID (drivers licence) and proof of address required upon arrival. Harrow residents only
Only cars will be allowed for the current time and only one person will be allowed to out their car to dispose of waste – this is to keep social distancing. You must only make one visit.
Beat the queues by coming at quieter times (usually afternoons) or if you only have a few items save them for later in the week or the following week.
If you or any members of your household have been experiencing any Covid-19 symptoms in the last 14 days, you must not visit Household Reuse and Reycling Centres under any circumstances.