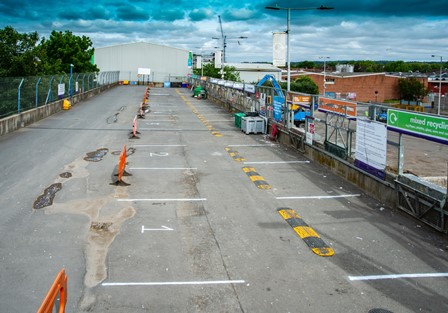 The Recycling centre opens on Monday 18 May with each day allocated to a Harrow postcode
From Monday, you'll be able to use the recycling centre on Forward Drive but you must only visit the tip if it is not possible to manage your waste through collections. We are urging everyone to utilise their recycling, food and general waste and only use the tip if it absolutely essential.
Open from 8am to 6pm, access to tip is by post code only which is allocated to each day. You will be turned away if you come on any other day. These are temporary measures that will be reviewed in the coming weeks. The last entry to the tip is 5.30.
Monday HA1
Tuesday HA2
Wedneday HA3
Thursday HA5
Friday HA7
Saturday HA0, HA4, HA6, HA8, NW9, UB5, WD2
You must show photo ID and proof of address upon arrival – i.e. council tax bill, utility bill, driving license, NHS/emergency services ID.
Please sort your waste before you come (i.e. into household, garden, recycling). We will not accept trade at this time. Please take a look and what can bring to our site.
Only cars will be allowed for the current time and only one person will be allowed to out their car to dispose of waste – this is to keep social distancing. You must only make one visit.
Cllr Varsha Parmar, cabinet member for environment said:
"Thank you for your patience during what has been a difficult period for all of us and also for managing your waste responsibly during this time. We know it's been a long and frustrating wait, but your safety and that of our staff has always been our number one priority.
"Staff have been working incredibly hard carrying out risk assessments, checking traffic measures, security and social distancing measures to allow you to dispose of your waste safely. Please help us and our staff by only coming to the tip if it's absolutely essential and on your allocated day. I'd like to thank you for your continued co-operation."
If you or any members of your household have been experiencing any COVID-19 symptoms in the last 14 days, you must not visit Household Reuse and Reycling Centres under any circumstances.