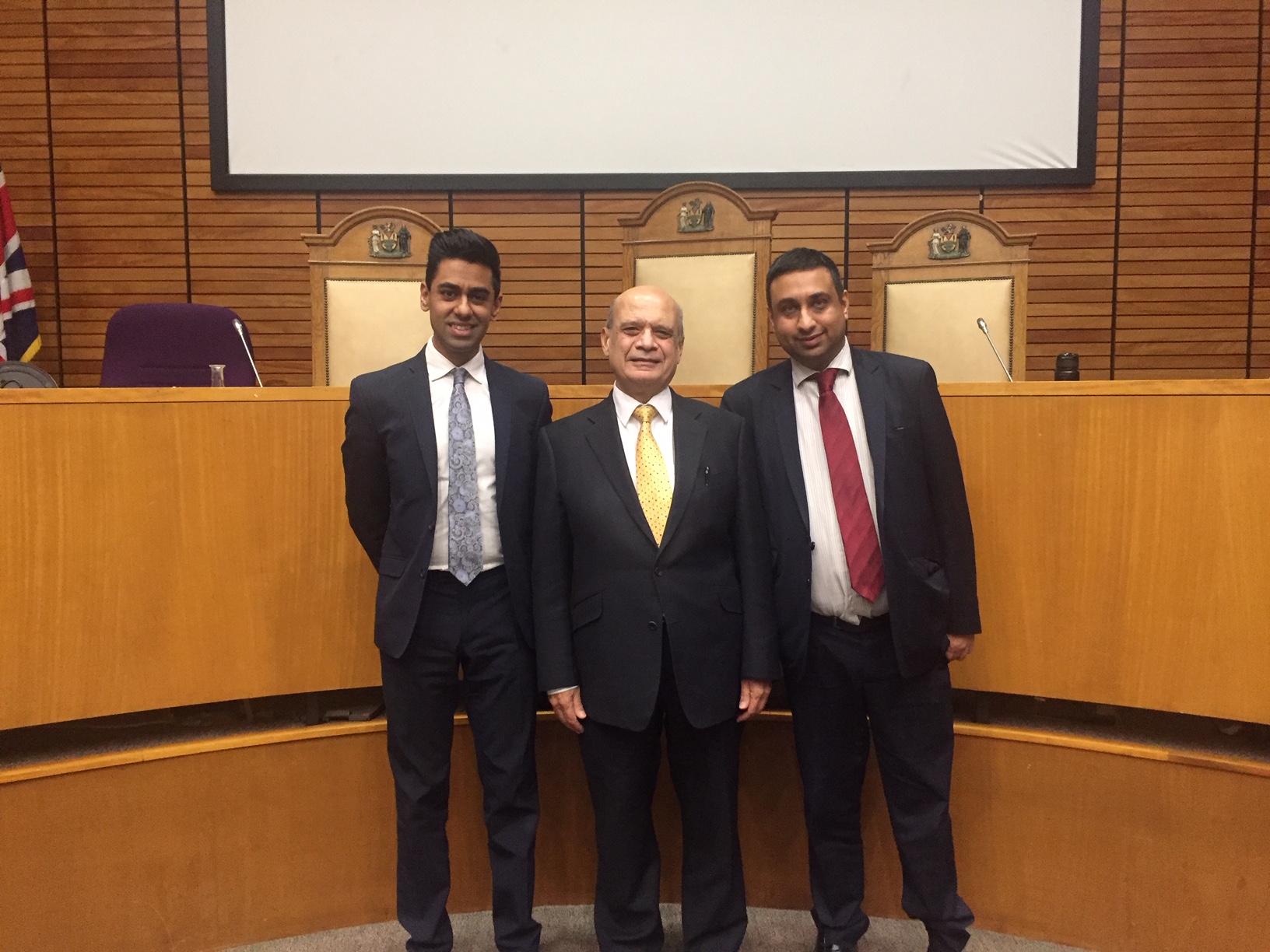 Motion passed to recognise life-saving 'opt-out' law which comes into force in May
A change in law could save the lives of hundreds of people in need of an organ donor – and Harrow Council passed a motion to recognise this and inform all residents.
From 20 May 2020, all adults in England will be automatically considered as a donor when they die - unless they opt out.
At a Full Council meeting, councillors overwhelming supported the legislation.
It is a move welcomed by the Kakkad family, of Pinner, who recognise the importance of talking about passing on deceased relatives' organs to people who can benefit. When Shivum Kakkad's father Bharat died, he and his brother and mother agreed to organ donation as it fitted their Hindu beliefs.
"It just felt like someone had to benefit from the situation," he said. "If it wasn't us, why not someone else? My father died at Diwali, the festival of light. How can you bring light into someone's life? By changing their life and that can be done through organ donation."
Councillor Ameet Jogia, who proposed the council motion, said: "I am pleased so many councillors from across the political groups supported our council playing a vital role in working to save lives.
"This will enable us to help increase awareness about the severe shortage of organ donation - especially against BAME communities in Harrow - and how this law change can make a huge difference. Well done, Harrow!"
The Full Council debate highlighted interest from many councillors who shared their moving personal experiences of organ donation. Cllr Chris Mote, who is on the organ transplant waiting list, spoke about the huge impact this law change could make in terms of saving lives as well as money for the NHS. The change would potentially result in an extra 700 transplants a year, with around 5,000 people currently waiting for organs.
The importance of engaging with Harrow's multi-ethnic communities was also noted and it was agreed to build on current work being done in the borough. The council will now work with the National BAME Transplant Alliance (NBTA) and NHS Blood and Transplant (NHSBT) in developing a plan of action.
Kirit Modi, Hon President of NBTA, said: "I am very proud of my local council for taking this important initiative and urge other councils to follow Harrow's lead. NBTA is looking forward to working with council officers in developing and delivering the Harrow action plan. We know we can save lives by encouraging more residents to donate their organs after death."
There is an urgent need for more organs in the UK because hundreds of patients die each year while waiting for an organ transplant. The need is greater among ethnic minority communities because there is a greater need for transplants in these communities and fewer organ donors.
Wayne Lawley, of NHS Blood and Transplant, said: "We welcome the resolution Harrow Borough Council has passed to support the change in the law. We hope that the new law encourages more people to record their donation decision and talk about organ donation with their families. It is important for people to know that they can do this at any time before or after the law comes into effect, there is no deadline for making your donation decision. Organ donation is and always will be a precious gift and if more people are inspired to support and agree to donation, then many more lives can be saved."
There are four groups excluded from the opt out law: those under 18 years; those who lack capacity to understand the change; people who have lived in England for less than 12 months; and
those not living here voluntarily.
The latest data from NHSB shows that there were 6,077 people waiting for an organ transplant in March 2019, 3,952 transplants took place from organs donated by 1600 donors after they passed away in 2018/19. Over 400 people died while waiting for an organ transplant in 2017/18.