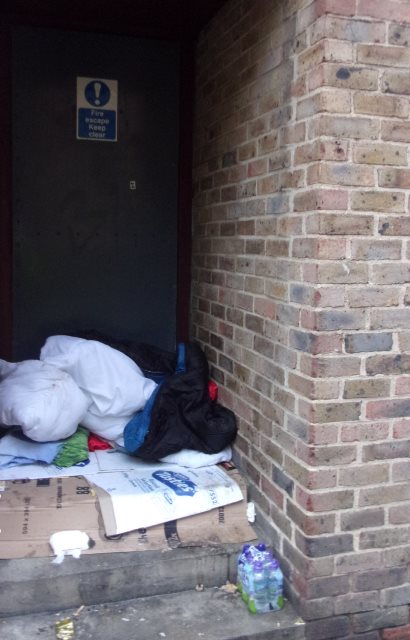 Enforcement officers help homeless person
Our enforcement officers do more than just investigate fly-tips and hunt down offenders.
Recently, on their patrol of South Harrow, they had been speaking to people, residents and businesses about environmental issues including dealing with evidence found in a bag dumped illegally. They also came across a rough sleeper who was blocking the fire exit at Sainsbury's, Corbins Lane. They worked with the supermarket and our ASB teams to help move the person referring them to homeless charity Firm Foundation. The good news is they now have a roof over their head.