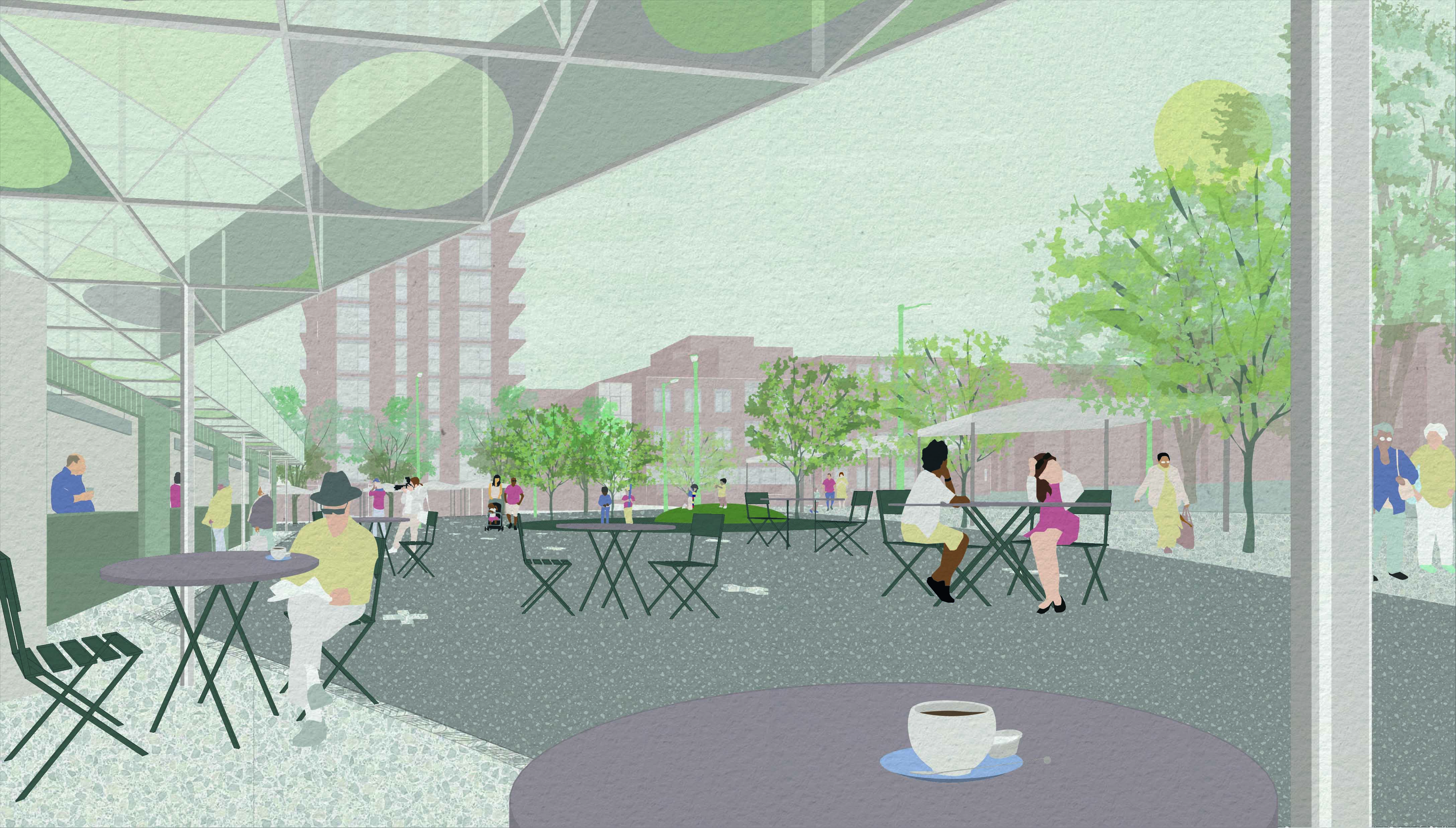 We're creating a beautiful public square – could your businesses help to make it Harrow's tastiest place to visit?
The vision for this unloved corner of the town centre is to transform it into Greenhill Place – Harrow's newest street food destination and regular home to public events, market stalls, the arts and general fun times.
From this summer there will be five bespoke kiosks for local food and drink businesses to rent, as well as an exhibition space for local artists and regular markets in the square.
Local entrepreneurs specialising in food or drink and interested in this great opportunity should contact [email protected] for details. You can also get in touch if you are interested in hiring a stall or exhibition space.