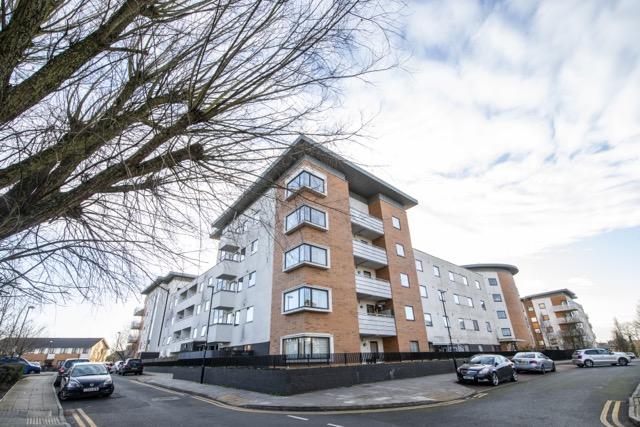 Police and council officers shut down drug den after a wave of anti-social behaviour
A West Harrow flat that was attracting a hive of illegal activities, drug taking, anti-social behaviour and cuckooing has been slapped with a closure notice following a joint operation between Harrow Police and the council.
Neighbours of the Apple Grove Estate were made to feel unsafe in their own community with the constant smell of drugs, rubbish left in communal areas, people coming and going from the flat at all times of the day and men knocking on their doors asking to borrow foil. Several men had moved into and taken over the flat to use as a hub to deal drugs. They even moved the occupant out of his own bedroom and made him sleep on a sofa – this is known as cuckooing.
The court order is welcomed by everyone – and it means anyone in the property in Jupiter House, Apple Grove Estate, other than the rightful 69-year-old occupant, must leave.
Cllr Krishna Suresh, responsible for crime and community cohesion at Harrow Council, said: 'No one should ever be made to feel unsafe in their own home or community. The levels of anti-social behaviour here, coupled with concerns for the safety of a vulnerable resident, left us with no alternative but to close this flat through the courts.
'The community in Apple Grove can feel safe again and all residents can be rest assured we don't take this lightly. It beggars belief how these vile individuals thought they could get away with taking advantage of a vulnerable person. It's despicable, and we'll do the same to anyone carrying out such illegal operations."
Police Inspector Ed Baildon, of Harrow Safer Neighbourhoods, said: "This is a great piece of teamwork which shows Harrow partners will work together to stamp out vile and grotesque anti-social behaviour. We will continue to work together to make this borough a better place for all our residents.'
Metropolitan Thames Valley Housing will assist cleaning up the flat and look at some more suitable longer term supported accommodation for the occupant. The council will assist with safeguarding issues.
The closure order from Willesden Magistrates Court is valid for three months and means anyone else found there may be arrested.