People with disabilities in Harrow will now be able to access a range of support under one roof, at any age, thanks to the launch of a pioneering venture.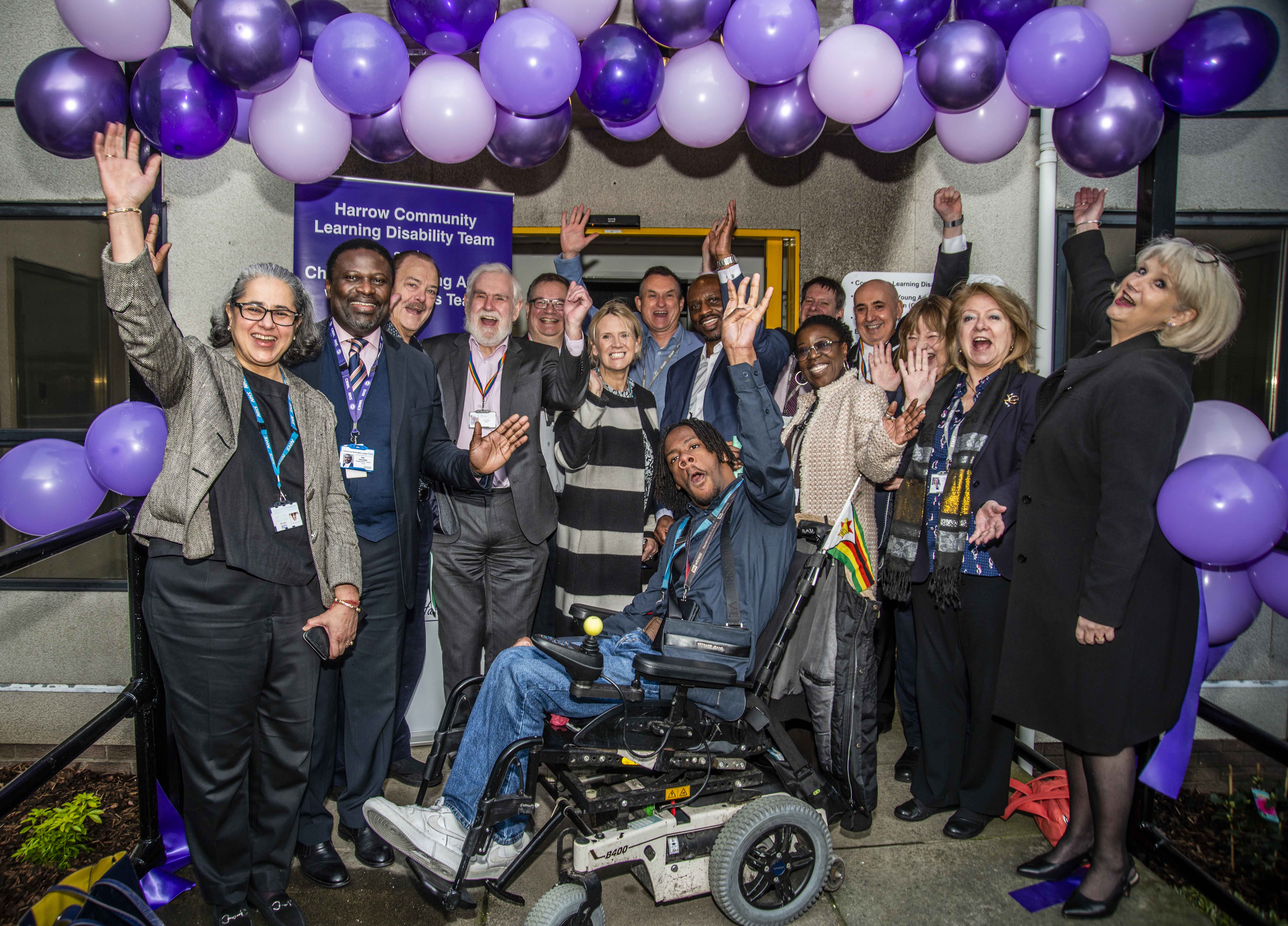 Councillors, Harrow CCG, CNWL, service users and Harrow Council staff open the adapted premises
Leaders from Harrow Council, Harrow CCG and Central and North West London NHS Trust joined staff and service users on Thursday to celebrate the launch of Harrow's new integrated disability services.
Harrow Council and CNWL have created the Community Learning Disability Team to provide multi-disciplinary support for adults with disabilities to live as independently as possible. They will be located alongside colleagues in the Children and Young Adults Disability Team and children's educational services, in specially adapted premises at Harrow Civic Centre.
The merger - the first of its kind in the country - is designed to promote collaborative working between council and NHS services and give residents a seamless transition between services at all ages from birth.
Guests at Thursday's celebratory launch heard from staff involved in the project and took a tour of the building.
Harrow Council Leader Cllr Graham Henson spoke at the event. He said: "Harrow is now unique in having staff deliver services for disabled residents of all ages under one roof. It means we can offer a full and flexible response for people in need, in a purpose-made facility. Supporting our most vulnerable residents is a priority for us as a council, and I am confident that a more joined-up service will lead to better outcomes."
Javina Sehgal, managing director of Harrow Clinical Commissioning Group, spoke at the launch event. She said: "This is a huge step forward in our journey towards more integrated care provision. I feel very proud and privileged to be part of the journey and the celebrations."
Brendan Chivasa, service user and self-advocate, also welcomed the move. He said the move would benefit staff as well as service users as "they can all work together and support one another.''
This project is part of the "Resilient Harrow" transformation programme, which envisions a whole-system approach to care in order to improve the quality of services for citizens, carers and families.