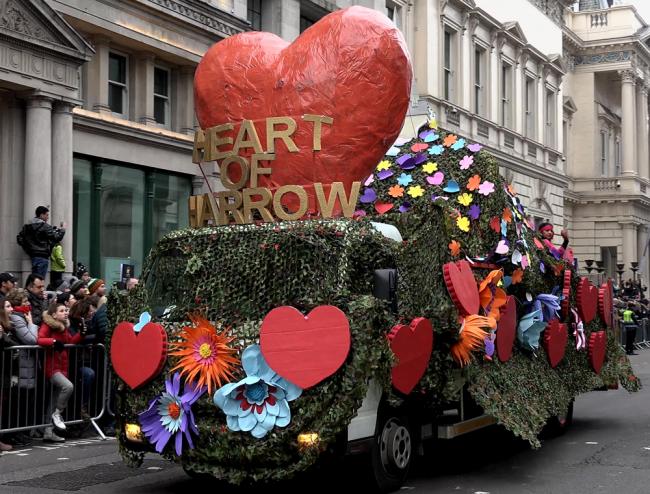 It was all eyes on the 'Heart of Harrow' float on 1 January, which won £5000 in the London New Year's Day Parade.
The float which was decorated with colourful flowers and many hearts, featured a spectacular dance performance by the Beverley School of dance - all dressed to impress in 1960s party costumes. The parade was a tough competition against 17 other boroughs – but Harrow made it through to the top 10. The thousands of pounds will now be handed to the Mayor's charity Fund and Akshaya Patra which serves free meals to children & the homeless.
Mayor of Harrow, Cllr Nitin Parekh said:
"What a fantastic way to bring in the New Year – winning £5,000 for charity and those that need it most. It's all thanks to the volunteers, schools and pupils who organised this year's entry.
"The parade was so much fun. Everyone was in high spirits and amazed by our wonderful float – thank you to everyone that was involved."
Months of preparation co-lead by Cllrs John Hinkley and Jean Lammiman and Wiseworks, the 'Heart of Harrow' showed what Harrow is all about – our people and the strong community spirit.
To find out more about the New Year's Day Parade and see the pictures, visit www.lnydp.com.