Homeless charity Firm Foundation stole the show at last night's Harrow's Heroes Awards when they scooped two awards for their tireless volunteer work to help homeless people in Harrow.
---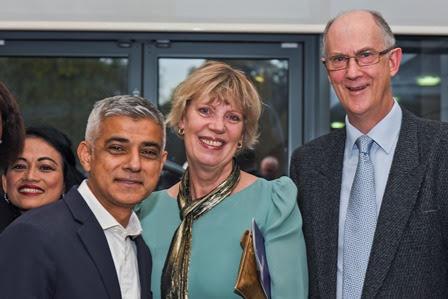 They were crowned winners of the Supporting Vulnerable People award and the Judges' Volunteers of the Year award.
More than 200 Harrow's Heroes nominees and guests were dazzled by a breath-taking performance from Sapnay School of Dance. They were also rewarded by a surprise guest appearance from the Mayor of London, Sadiq Khan who watched 10 outstanding teams and individuals crowned winners at the special evening. During the evening, he heard countless stories behind the borough's unsung heroes.
Cllr Sue Anderson, cabinet member for community engagement and accessibility said:
"Harrow wouldn't be the amazing place it is without our incredible unsung heroes. Every year this event gets better, and it was a memorable night for everyone with so many wonderful and inspiring stories from truly remarkable people. This year was extra special with the Mayor of London joining us to praise our heroes.

"This was their special night and it's the least we can do to thank them and show how much we value their hard work. Congratulations and well done to all our nominees, finalists and winners! I hope it inspires others to do great things."
Harrow's Heroes celebrates the amazing contribution and achievements of volunteers and ordinary members of the community who make Harrow a special place to live and work.
The audience joined in on a lively performance from Harrow's Indie Choir who sang Heroes and all the small things. However it was Firm Foundation who took the limelight being crowned Volunteers of the Year. Firm Foundation gives the borough's most vulnerable people a sense of hope and help keep them off the street. Every day they feed, care for and offer a listening ear to homeless people.
Julian Saunders from Firm Foundation said:
"We were wonderfully surprised at being nominated for a Harrow Heroes award and to be considered alongside the other fantastic organisations. To win awards in two categories was unexpected and we would like to thank Harrow Heroes for their support and in doing so highlight single homelessness.

"Single Homelessness has been increasing and Firm Foundation have needed to grow to help some of the most vulnerable people in our own borough. We are really proud of our volunteers who give their time, energy and expertise which means that the people that we support can experience an environment that is safe and caring."
The Mayor of London, Sadiq Khan also paid tribute to Harrow's unsung heroes. Speaking to many of them, he heard about the amazing things they do to help improve the lives of others and their communities.
The Mayor of London, Sadiq Khan said:
"I am honoured to be at Harrow's Heroes Awards to meet inspiring Londoners who have made an extraordinary difference in their communities.

"Every day across Harrow, there are people of all ages and backgrounds using their time and talents to make our city a better place to live.

"These Londoners are at the heart of what makes our city great and tonight's ceremony is a fantastic opportunity to honour the role volunteers play in improving the lives of others."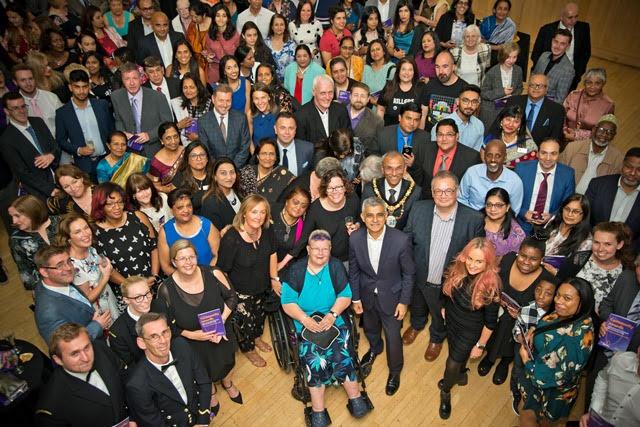 2019 Award winners:
Supporting Vulnerable People: Firm Foundation
Improving lives: Our Wealdstone
Clean, Green and Safe Communities: Harrow Street Pastors
Outstanding Young Person: Mahad Abdirashid Ibrahim
Inspiring Young People: Devarsh Davda
Team: Changes Nightclub (HAD)
Health and Wellbeing: Mukesh Shah
Bringing People Together: North Harrow Community Library
Extraordinary Achievement: Sandra Broad
Lifetime Achievement: Chris Hughes
Judges' Volunteers of the Year: Firm Foundation