Harrow Health Visiting Service gives every child a good start in life, says Unicef.
---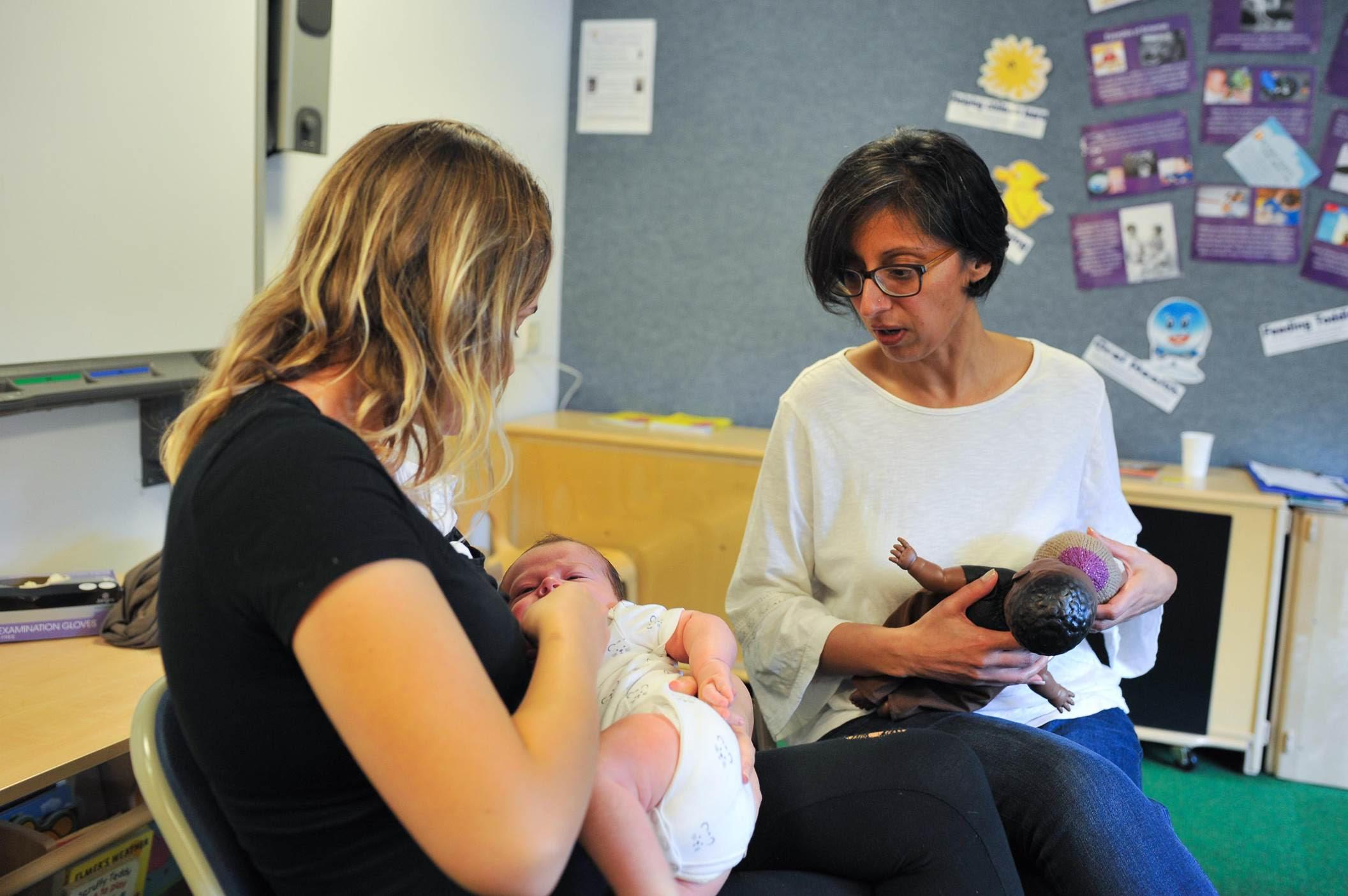 Hundreds of new mums in Harrow know it's the best. Now the borough's Health Visiting Service, part of the Council's 0-19 Service, has got Unicef's seal of approval, too.
The team has been accredited again by Unicef UK's Baby Friendly Initiative, meaning it offers fantastic support to new parents adapting to life with a new and tiny family member – especially when it comes to taking the time to help babies get used to feeding.
The dedication of the Health Visiting Service was highlighted by judges. The team demonstrates a nurturing approach which creates close and loving relationships between mums and newborns, they added.
Simon Brown, Harrow Council's Portfolio Holder for Adults and Public Health, said:
"Mums spoke in glowing terms about the staff and the service. The staff make a huge difference right from the start of someone's life – both for mother and baby. They talked positively to the inspectors about the link between breastfeeding and attachment/bonding. This is something we are extremely proud of in Harrow and the fact that Unicef recognises all the hard work is the cherry on top."
Ruth Davis, Clinical Service Lead for Harrow 0-19 Service, praised the team of dedicated Health Visitors and Nursery Nurses.
"They understand the importance of providing families with expert advice in regard to feeding becoming parents. We are also very fortunate to have a team of peer supporters who work alongside the Health Visitors to help families."