A food hygiene investigation by Harrow Council uncovered half a tonne of sausages failing food safety standards.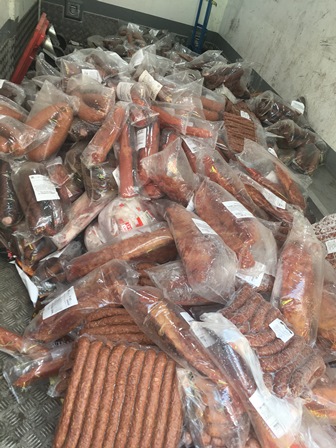 ---
The rogue sausage trader was supplying meat in bulk that was out of date, had no food labelling and wasn't even a registered business.
Inspecting the 900kg of out of date and some moulding sausages, food hygiene enforcement officers immediately requested a destruction order. Last month, the entire haul was destroyed and instead of going to landfill used as fertiliser and gas from the sausages used for electricity.
Meat products manufactured within the European Community have to meet stringent standards for production, health marking and labelling. And must have full labelling information in English – including about allergens. Where such products do not meet food safety requirements Environmental Health Officers will take action so the foods are removed from the supply for human consumption.