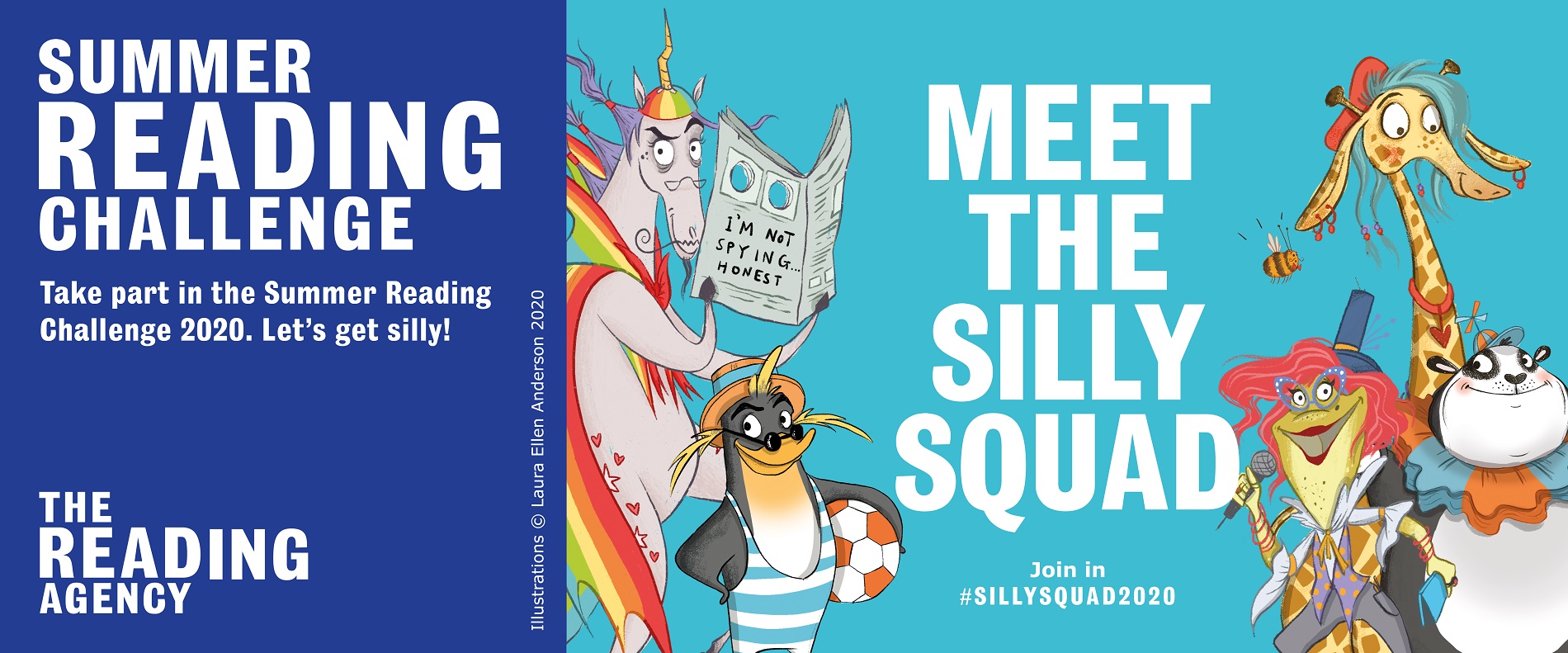 The Reading Agency and Harrow Libraries bring you this year's Summer Reading Challenge 'Silly Squad'. The Challenge encourages children aged 4 to 11 to enjoy the benefits of reading for pleasure over the summer holidays, providing lots of fun and enjoyment as well as helping to prevent the summer reading 'dip'. With the impact of social distancing on public libraries this year's Summer Reading Challenge goes digital.

This year, the Summer Reading Challenge's Silly Squad will celebrate funny books, happiness and laughter. Children taking part in the Challenge will join the Silly Squad, an adventurous team of animals who love to have a laugh and get stuck into all sorts of funny books!

The 2020 Challenge features bespoke artwork from award-winning children's author and illustrator Laura Ellen Anderson (Amelia Fang; Evil Emperor Penguin; I Don't Want Curly Hair).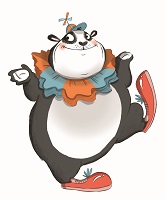 The Summer Reading Challenge 2020 launches on Friday 5 June and you can join the Silly Squad on a new adventure by setting your own personal reading challenge to complete this summer. Create a free profile to keep track of your books, reviews, and all of the special rewards you unlock along the way. You'll also find heaps of super silly activities, quizzes, videos, games and more to keep you entertained at home. This year's Challenge runs from June to September, so there is plenty of time to take part and get silly this summer.

How to join the Summer Reading Challenge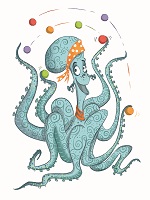 To join the challenge visit the Summer Reading Challenge website.
Recommended Reads
Check out our recommendations for funny and silly eBooks and eAudiobooks that you can borrow from us online.
Silly Squad
Let's Get Silly
Books To Make You Laugh Out Loud

For more information about how to use the Summer Reading Challenge website visit the help page.