Big Jubilee Read 1952 - 2022
As part of the Platinum Jubilee Celebrations, The Reading Agency and BBC Arts launched a reading for pleasure campaign called The Big Jubilee Read.
A final reading list has been put together with 70 titles from a reader's choice longlist that gives 10 books for each decade of Her Majesty The Queen's reign.
Full details of the ten books selected for each decade can be found on the BBC Big Jubilee Website.
Harrow favourites
1952 - 1961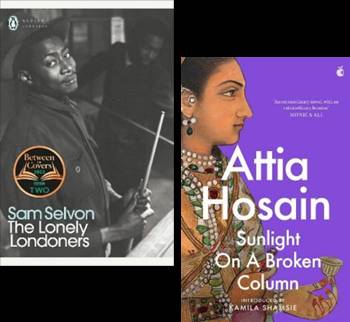 The Lonely Londoners – Sam Selvon
The Lonely Londoners is both devastating and funny, and is one of the great twentieth-century London novels.
Sunlight On A Broken Column – Attia Hosain
Sunlight on a Broken Column, first published in 1961, is an unforgettable coming-of-age story.
1962 - 1971

Picnic At Hanging Rock – Joan Lindsay
The classic, atmospheric Australian thriller about the mysterious disappearance of a group of young girls.


The Girls of Slender Means – Muriel Spark
'Long ago in 1945 all the nice people in England were poor, allowing for exceptions'

1972 - 1981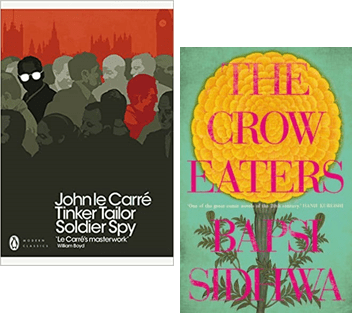 Tinker Tailor Soldier Spy – John le Carré
The first part of le Carré's acclaimed Karla Trilogy, Tinker Tailor Soldier Spy sees the beginning of the Cold War cat-and-mouse game between Smiley and his Soviet counterpart.
The Crow Eaters – Bapsi Sidhwa
The Crow Eaters is wickedly funny and searingly honest. It is a portrait of a family taking its place in colonial India on the brink of the 20th century.
1982 - 1991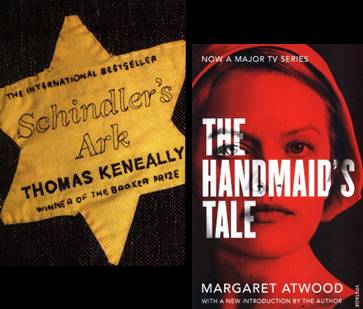 Schindler's Ark – Thomas Keneally
Winner of the Booker Prize and international bestseller, made into the award-winning film Schindler's List.
The Handmaid's Tale – Margaret Atwood
This haunting vision of the future places Margaret Atwood at the forefront of fiction, and is masterfully conceived.
1992 - 2001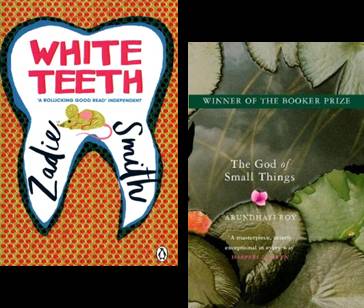 White Teeth – Zadie Smith
One of the most talked about debut novels of all time, White Teeth is a funny, generous, big-hearted novel, adored by critics and readers alike.
The God of Small Things – Arundhati Roy
Arundhati Roy's Booker Prize-winning novel was the literary sensation of the 1990s: a story of anguish but fuelled by wit and magic.
2002 - 2011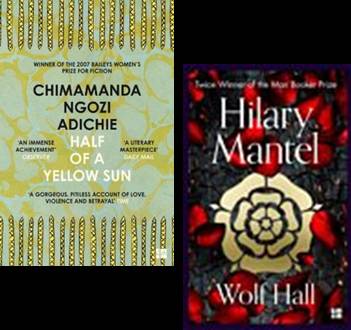 Half of a Yellow Sun
Winner of the Orange Broadband Prize for Fiction 2007, this is a heartbreaking, beautifully written masterpiece
Wolf Hall
From one of our finest living writers, Wolf Hall is that very rare thing: a truly great English novel, with a vast array of characters, and richly overflowing with incident. It peels back history to show us Tudor England as a half-made society, moulding itself with great passion, suffering and courage.
2012 - 2022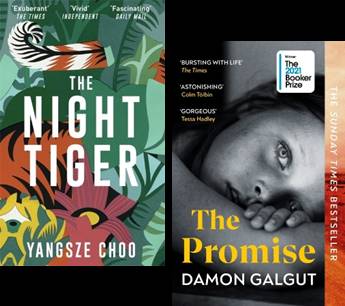 The Night Tiger
They say a tiger that devours too many humans can take the form of a man and walk among us...

Young Ren has a mission: to find his dead master's severed finger and reunite it with his body. Ren has forty-nine days, or else his master's soul will roam the earth forever.

The Promise
On a farm outside Pretoria, the Swart family are gathering for Ma's funeral. The younger generation, Anton and Amor, detest everything the family stand for - not least their treatment of the black woman who has worked for them her whole life. Salome was to be given her own house, her own land, yet somehow, that vow is carefully ignored.
As each decade passes, and the family assemble again, one question hovers over them. Can you ever escape the repercussions of a broken promise?