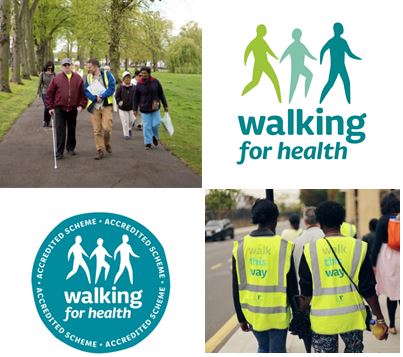 If you want to get active, meet new people and make a difference to your local community, why not become a walk leader for Harrow Health Walks, part of the Walking for Health (Ramblers) scheme.
Our volunteer walk leaders are at the very heart of Harrow Health Walks. As a walk leader, you'll be helping people in your community to get active and healthy, providing vital support that they otherwise might not get. Our walk leaders love their roles and tell us great stories about how much they enjoy helping others to get active and get walking. Plus you'll stay active, develop your leadership skills, get to know your local area and meet lots of new people.
We are proud to have 21 walks running across the borough, with a walk running every day of the week. Some are small 30 minute walks with half a dozen walkers and others are 90 minute walks with up to 50 walkers. There is bound to be a walk that is suitable for you. All we ask is that you are reliable, as we hate to let our walkers down. Each walk has at least 2 walk leaders, so you will be part of team working together. Across the wider network our walk leaders form strong friendships, working and supporting each other during holidays and 'life stuff' to keep our walks running.
If you would like more information about becoming a walk leader, would like to join this training, or would like to be contacted when the next training is available please get in touch. We'd love to hear from you. www.harrow.gov.uk/walk Email: [email protected] or call Kathi Crane on 0208 736 6923