Our Careline annual report
Careline annual report January 2022 – December 2022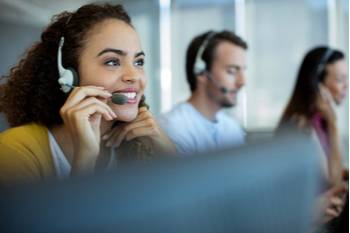 Harrow Careline personal alarm telecare service supports residents to live longer and independently in their own homes.
Many vulnerable people, particularly those living on their own, need to be able to call for help in an emergency with a press of a button. Careline telecare service provides this valuable service reassuring all service users and their relatives that they are only a press of a button away from receiving help.
Harrow Careline delivers within the framework of Telecare Services Association a service that is high quality and affordable. The service is accredited by Telecare Services Association, audited and certified against the Quality Standards Framework.
Our performance
We measure our performance against the Telecare Services Association standards:
Speed of answering calls within 60 seconds 97.50% - our performance 97.81%
Speed of installation for urgent referrals 9 out of 10 completed within 2 days - our performance 96.61%
Speed of installation for non-urgent referrals 9 out of 10 completed within 15 days - our performance 94.73%
Speed of responding to emergencies- we arrived within 45 minutes on site for 95.22% of our call-outs
Speed of dealing with maintenance and repairs 97.64% completed within a day and 98.52% within 5 days
Volumes of calls and visits handled by our Community Alarm Officers
Calls answered - 103,255
Emergency responses to our clients - 230
Maintenance and repairs - 316
Customer Satisfaction surveys 2022
We sent out over 500 customer satisfaction surveys; 260 service users replied. We are delighted 95% of our clients are satisfied with the service.