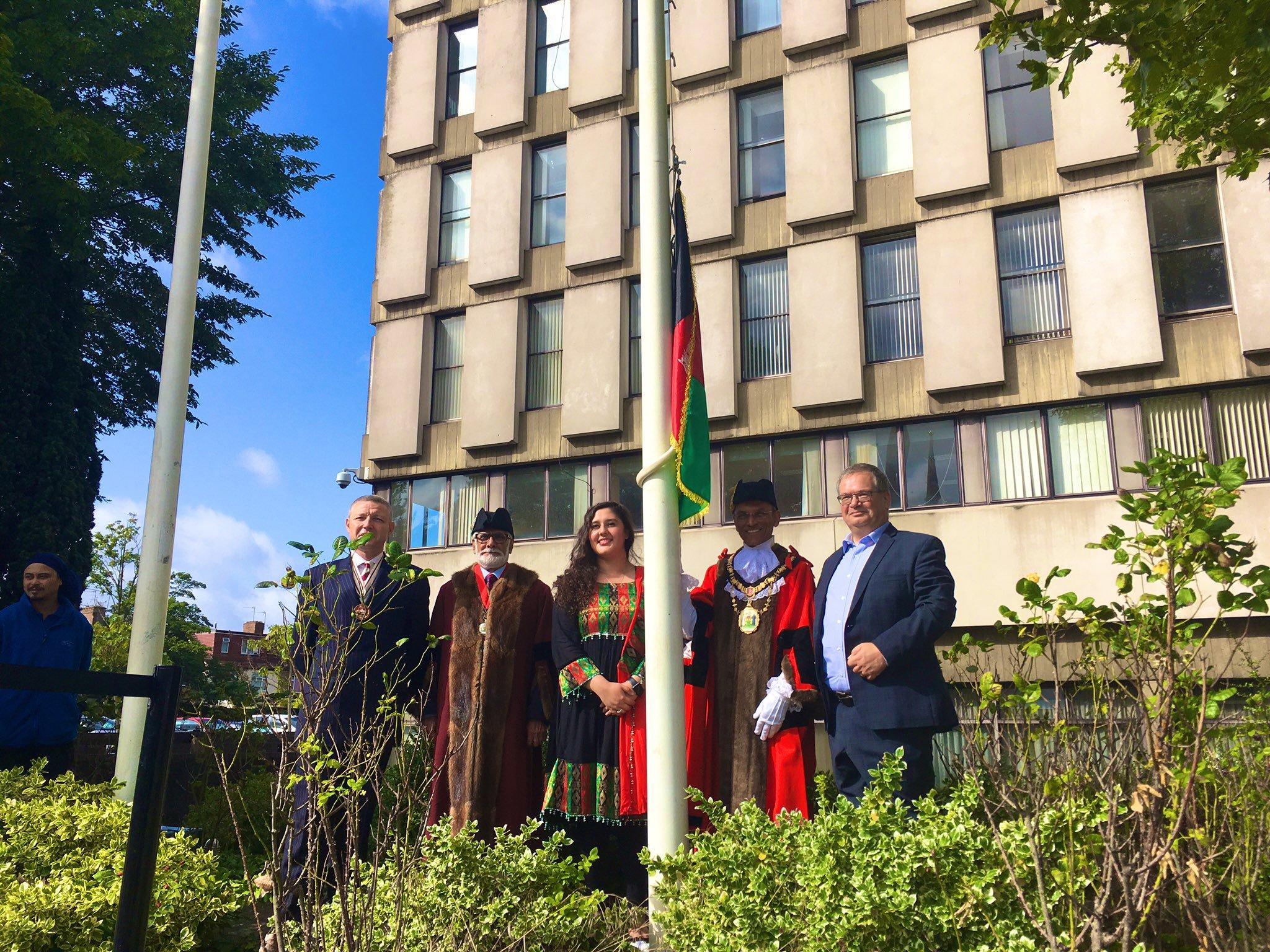 It's Afghan Independence Day and 100 years since the country gained independence from Britain. Cllr Peymana Assad with the Mayor of Harrow and Leader Cllr Graham Henson led the flag raising ceremony.
Cllr Peymana Assad said
"It was an honour to be able to raise for the first time at our Council building, the Afghan flag to mark 100 years of Afghanistan reclaiming it's foreign affairs independence from Britain. We honour the sacrifices of British and Afghan soldiers who fought terrorism side by side in Afghanistan, we honour the contributions of the British-Afghan community to Harrow and also honour our continued friendship between our two great nations.
The country is still marked by violence but we continue to pray for peace for the Afghan people, and is also why we held a one minute silence in respect of those who lost their lives in yesterdays bombing at a wedding ceremony in Kabul and those who continue to do so.
Marking this momentous occasion of 100 years of Independence also shows our commitment to continue to stand together."